"What does YouTube mean for this classical tradition of video art?" asks RocketBoom founder Andrew Baron in a Saturday post to Dembot. "What is the "value" of this video now? Some will say its determined by ad revenue potential on 2000 views while others will explain the cultural significance."
The video prompting these questions, might well have been any moving low budget art work made in the last 40 years and uploaded to youtube, though in this particular case, it was an ad spot made for a video exhibition at the J. Paul Getty Museum in Los Angeles [above].  Featuring the work of '58 artists, duos, and collectives including Ant Farm, John Baldessari, Brian Bress, Nancy Buchanan, Chris Burden, Allan Kaprow, Mike Kelly, Suzanne Lacy, Bruce Nauman, Martha Rosler, Bill Viola, and William Wegman., these cobbled together clips solicited an unimpressive 2041 views.
As Baron notes, within the context of the Fine Art world, these works are considered to be amongst some of the greatest art of our time.   So why so little interest?  Put simply, it's not a good ad.  Compare the youtube viewings on virtually any of these artist's videos and they all bring back higher numbers than the one Baron discusses.   In fact, Chris Burden's Shoot, even inspires the classic YouTube imitative meme, dozens of student variations on the piece now available for viewing on the site.  (Editor's Note:  The viewing numbers of Burden's piece only read 16,336, but given that this video has been uploaded and removed several times over the course of the last three years, it's not particularly accurate).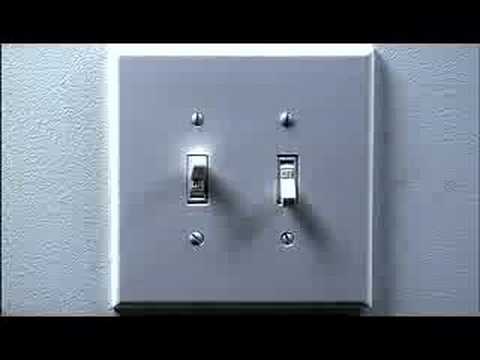 None of the Getty clips do a good job of highlighting the content that made these works famous in the first place. By contrast, MoMA's ad for Doug Aitken's, Sleepwalkers, 2006, which was projected on the side of their building, fared considerably better.  Critics universally hated this piece — it was exceptionally empty — but the ad still received over 100,000 views on youtube.  In this case, the promotional video performs better than the work itself.
But work like this is outside Baron's point that the "experimentation and thinking [of video art]" is occurring all over YouTube now.   "How will this effect the medium of "Video Art" in the future?" he asks, "Will there be outstanding "video artists" to represent future times? Or will the new Bill Viola's be seen as just a bunch of YouTube crazies?"
To me, the answer to at least some of these questions is obvious: There will continue to be outstanding video art, art stars will rise within a nitche interest, and much of this work will likely be uploaded by artists to YouTube or Vimeo before galleries start managing their work.   Art star Ryan Trecartin for example, whose career began on YouTube would likely be described as "Crazy" by a general audience, even though his work exhibits a great deal more sophistication than his views suggest.  Like many adept contemporary artists, his video demonstrates that the high degree visual literacy required by both the maker and the viewer has not yet been leveled by online publishing technologies.