[Editors note: IMG MGMT is an annual image-based artist essay series. Today's invited artists are AIDS 3D, collectively Daniel Keller and Nik Kosmas. Born in 1986, the artists have exhibited at The New Museum, PPOW and The X Initiative. Upcoming projects include curating the AFK Sculpture Park (Away From Keyboard), a park which will be scanned and converted into an immersive website (Opens September 18th), a performance at the Centro de Arte Dos de Mayo September 24th, and an upcoming solo show at Gentili Apri in Berlin this October. AIDS 3D live and work in Berlin.]
….When it came to writing Thoth said, "The discipline, my King, will make the Egyptians wiser and will improve their memories: my invention is a recipe for both memory and wisdom. But the king said, "Thoth, my master of arts, to one man it is given to create the elements of an art, to another to judge the extent of harm and usefulness it will have for those who are going to employ it. And now, since you are father of written letters, your paternal goodwill has lead you to pronounce the very opposite of what is their real power. The fact is that this invention will produce forgetfulness in the souls of those who have learned it because they will not need to exercise their memories, being able to rely on what is written, using the stimulus of external marks that are alien to themselves, rather than, from within, their own unaided powers to call things to mind. So it's not a remedy for memory, but for reminding, that you have discovered. And as for wisdom, your equipping your pupils with only a semblance of it, not with truth…. (Plato, Phaedrus 102)"
Although this passage was written in Ancient Greece, it could easily have been written yesterday about some new web service that is destroying minds. Indeed, there is a long history of Western culture's knee-jerk reactionary attitude towards new technologies. It will "End humanity as we know it!" or, conversely, will free the earth of mortality and want. The binary myth that the extension of human ability beyond the 'natural' will inevitably lead to either an apocalyptic demise or a transcendent utopia is explored so frequently that imagined Armageddons have become almost as banal as reality.
Cornelis Pietersz Bega, The Alchemist, 1663
Another binary myth fundamental to Western culture is the eternally popular hubris/nemesis complex. According to this idea, those who transgress against the natural order always get their just desserts. Hubris is a Greek word, meaning, "an impious disregard of the limits governing human action in an orderly universe" (Encyclopedia Britannica 2006). The great and gifted are most susceptible to sin, and in Greek tragedy usually the hero suffers from this tragic flaw. Expressed in countless myths, ranging from the Tower of Babel to Jurassic Park, hubris applies to various breeds of arrogant and boastful behavior. Often it is an evil or misguided scheme to enhance and extend power with the use of tools.
This general arrangement seems to be elucidated metaphorically by the second law of thermodynamics (all closed systems eventually get consumed by entropy). Mythically speaking— if you build a statue too high, it falls. If you fly too close to the sun, your wings melt off, and, of course, if you build a futuristic theme park with 'perfectly safe' robots or dinosaurs—they will hunt you down and kill you.
Nemesis is defined by the Oxford Dictionary as "an inescapable agent of retribution." Traditionally, Nemesis has been personified by an extremely scornful goddess carrying an hourglass in one hand and a ball of fire in the other, floating around and delivering just revenge in the name of Holy Law. Prime examples include the voracious bird sent by Zeus to chew on Prometheus, Adam and Eve's expulsion from Paradise, etc, etc, etc.
In contemporary mythology nemesis often manifests as the inescapable punishment — the result of an arrogant attempt to control intrinsically chaotic systems that are beyond humanities comprehension — embodied famously in pop-culture as Frankenstein's Monster, Skynet in Terminator, the unleashed T-Rex in Jurassic Park, the sinking of the Titanic, and countless other iterations of the myth. Prevalent in each of these examples is the idea that complex systems are more than the sum of their parts and cannot be explained through the use of classical logic. Reductionist models of control clash with the unanticipated consequences of emergence, the way that complex patterns of organization arise from relatively simple interactions.
While poetic justice makes for a more satisfying plot, it is perhaps more accurate to describe the results of technological development through the Hegelian dialectic. This theory is a triad comprised of thesis (an intellectual proposition), antithesis (the negation of the thesis), and synthesis (a resolution of the conflict through the reconciliation of common truths) which, in part, forms an analysis of historical and philosophical progress.
A good example of this might be seen in the sublime transcendent/apocalyptic moments of new communication technologies like the first telegraph message sent by Samuel Morse — "What Hath God Wrought?" — which are quickly synthesized by the general populace. Marshall Mcluhan sees this process of cultural appropriation as "comparable to what happens when a new note is added to a melody"¦ what had appeared lucid before may suddenly become opaque, and what had been vague or opaque will become translucent." The transcendent intentions of new technologies quickly mutate into a hi-def mirror of our preexisting habits. As the William Gibson cliché goes, "The street finds its own uses for things" which, apparently, are fail videos, friend feeds and flame wars—some of the emergent properties of web 2.0.
To apply this dialectic to contemporary terms, the thesis = eternal youth, antithesis = totalitarian enslavement and synthesis = something like Lolcatz viewed on an iPhone while riding in a maglev train, which Google notes when advertising some Lolcatz mousepads.
If we are to use Ruth Schwartz Cowan's ideas in her history of household technology, More Work for Mother, as an example, the introduction of household appliances made it easier to perform some tasks, but this liberating effect was mitigated by the numerous other tasks that modern life requires in exchange, getting gasoline for your car, going to the supermarket, being stuck in traffic, etc. This effect is analogous to Marshall McLuhan's idea that technology amputates as much as it amplifies. The chief example of this effect is the loss of the once-essential mnemonic abilities depended on for record keeping became largely obsolete with the invention of written language. These early texts are the first instance of external data storage, it allowed for a far more complex society but forced a whole class of bards and oral historians out of employment. The continuing fear of an over-reliance on technology is readily apparent in recently written fear-mongers like "The Dumbest Generation" by Mark Bauerlein and "Distracted: The Erosion of Attention and the Coming Dark Age" by Maggie Johson. Like their curmudgeonly ancestors,these author have overstated fears. Technology has amplified far more than it has amputated, not counting war technologies that literally amputate, of which there are plenty.
Yes, there is always a risk that we will miss essential aspects when we quantify and reduce natural systems in the pursuit of greater control. The careless objectification that results can be a dehumanizing plunge into what Karl Marx describes as the "icy waters of calculation." This chill can be felt inside almost any Modernist social housing project. These buildings are relics of the failed 20th century plot to systematically provide basic human needs en masse.
This shortcoming is not exclusive to the modern era. Techne, the practical know-how of manipulating objects, has always come before episteme, the theoretical-scientific modeling of systems. A classic illustration of this gap in understanding is Newton's description of the law of universal gravitation. Isaac managed to measure the acceleration of a falling object but his explanation for the cause of gravity veered off into alchemical nonsense.
It's worth noting that, to this day, no adequate explanation as to what causes gravity exists. Despite our lack of theoretical comprehension, we manage to utilize the force in countless ways, from levers to space probes. The Large Hadron Collider (LHC) — the biggest scientific experiment ever — was built to locate the mythic particle which supposedly causes gravity, The Higgs Boson. In an article published this summer, Physicist Michio Kaku hubristically gushed over the motivation for the project, which he described as an effort to obtain "a window on creation. We want to recreate a tiny piece of Genesis to unlock some of the greatest secrets of the universe."
Many skeptics are afraid that the LHC experiment will result in a classical retribution of Nemesis, as the world or, at least, Switzerland is sucked into another dimension. For instance, a FoxNews.com article about the 'Black Hole Machine' written on January 28, 2009 was titled, "Scientists Not So Sure 'Doomsday Machine' Won't Destroy World."
But, to date, the LHC hasn't successfully collided anything. If it continues to fail, it is destined be the largest and most ornate earthwork ever crafted.
The 1990's cyber-theorists thesis stated that the internet would allow for a society of totally free, anonymized gender-hacking, but it greatly overestimated the liberating potential of cyberspace. In 1996, Psychologist John Suler, promised that the Internet will allow the user to float free of corporeal existence, altering their "style of being just slightly or [indulging] in wild experiments with identity by changing age, history, personality, physical appearance, even gender."
When reading early cyber-theory texts like Suler's, in light of today's Internet, it is increasingly difficult to take any of these naive promises seriously. But now, we live in the age of GPS-tagged photos, face-recognition software and instant updates on everyone's gender, religion and relationship status. Cyberspace, like every other frontier before it, has become mapped-out and mundane. One notable example of this incorporation process is the amplification (ability to find people you know) and amputation (the limitations on creative expression visa vi profile customization) many people experience when they upgrade from their visually rich, cryptic MySpace identities to totally 'real' and formalized (NSA approved) Facebook profiles.
We've taken a huge leap toward integrating cyberspace with "real space in the decade since Blümchen released her music video "Herz an Herz (1996)" [below]. The "You've Got Mail" scenario of tragically unrealized cyber-love seems incredibly archaic. Today, Patsy would have recognized Jimmy from his profile pic, probably have common friends on Facebook, and they would almost definitely hook up.
Suler and others got it wrong, and because of the myriad paths the future may take, it is important to remain skeptical of predictive roadmaps. Science fiction and mythology can be self-fulfilling, but many of the most important developments are often unanticipated. According to Nassim Nicholas Taleb, Black Swan Events, unpredicted paradigm shifts play a dominant role in history.
Taleb is critical of what he calls the Ludic Fallacy, which he explains as "the assumption that the unexpected can be predicted by extrapolating from variations in statistics based on past observations, especially when these statistics are assumed to represent samples from a Bell Curve."
A group notorious for extrapolating from exponential trends as evidence for their vision of the future, Transhumanists, comprise a diverse group of scientists, philosophers, artists and mystics. The group believes the use of technoscience to extend our mental abilities and physical characteristics will lead to a distinct and utopian post-human era… However, by relying on historical precedent for their predictions, they ignore the Black Swan Events, such as 9/11 or the development of the Internet, that better describe the randomness of evolutionary development.
Prominent figures in the transhumanist movement range from acceptable and mainstream entrepreneurial technocrats like Raymond Kurzweil, Nick Bostrom, to the slightly kookier, albeit compelling personalities, Aubrey De Gray, Natasaha Vita-More, Max More and Stelarc.
On the other hand, the dystopian party-poopers are equally dismissible. Some of them have legitimate concerns about transhumanism, albeit a bit extreme, like Bill Joy, founder of Sun Microsystems (not exactly your average anarcho-primitivist) who calls for regulation explicitly prohibiting transhuman technologies in order to prevent the Singularity, and the subsequent extinction of humankind. However, most of the figures in the anti-technology movement have a direct ideological link to the original Luddites, a short lived and ultimately unsuccessful popular movement of "machine-breakers," active in England during the 1810s. They managed to wreak havoc in the textile industry for a few years, but ultimately did little to halt the progress of industrialization.
One of these figures is prominent neo-Luddite named Alex Jones, creator of the quasi-mystic libertarian conspiracy-theory website, Prison Planet. In the video below, Jones attempts and fails to stitch together a coherent argument against technological progress. He connects transhumanism to an evil neo-eugenicist plot involving everything from Hitler to Plato, Planned Parenthood and a return to Feudalism. Much like the original Luddites, Alex Jones has "little in the way of a systematic philosophy" (HÃ¥rd 46) and is instead lead by a vague sense of injustice and paranoia.
Non-western historical examples of cultures adopting Bill Joy's and King Thamus' strategies of self-limitation include the Aztecs. According to Metahistory.org, when the Aztecs invented the wheel they did not use it for work or transport — only for toys. They believed any technology that out-performs its innovators would be likely to drive human activities out of scale — and so it ought to be rigorously restricted, if not rejected."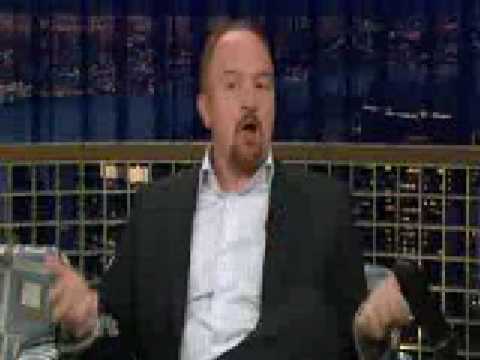 Although the Aztecs were sort of right to be afraid, they probably could have adjusted pretty easily to the relatively fast pace of society with wheels. The sublime is intimately linked with novelty: the revelation lasts for an instant before it becomes transformed into the banal. If we could really grok all of the huge and accelerating changes our society has undergone in even the past five years, we'd be tripping out all the time.
Most often, these moments of apocalypse (literally: revelation, removing of the veil) are quickly synthesized and the extremes condensed into tedium. But banality doesn't make for a particularly entertaining Hollywood blockbuster or fireside story, so this type of media is frequently littered with exaggerations when discussing technological developments.
This hyperbolic response to technological innovations results in all sorts of overreactions, like the irrational exuberance of the dot-com investment bubble as well as Neo-luddite paranoia, like the Unabomber's direct-mail PR campaign. But ultimately these outbursts are essential to reaching the comfortable middle road.
Banality can be defined as predictable, a word suited to describe people's behavior after acclimatization to new technology. They enjoy rhinoplasty, viral videos and dancing babies— systems without much novel information transmitted, nor anything truly destructive.
By contrast, global warming, nuclear holocaust, grey goo, radical life extension, the singularity, and the second coming of Christ are all apocalyptic scenarios predicted by prophets throughout history. But what distinguishes the ostensibly scientific Aubrey de Grey, (co-founder of the Methuselah Foundation) from any of the countless prophets whose eschatological predictions have invariably been proven false?
Technoscience improves on ancient theology as a system, but the prophets from both institutions promise an imminent apocalypse. Often the date is conveniently set to happen within our lifetime. In other cases, the soothsayers compute the apocalypse by using meaningless numerology, such as adding 666 to the year that Islam was founded or the overblown millenarian terrors of Y2K and 2012.
While religion doesn't have the presence it once did in many people's lives, there will always be new merchants willing to deal in revelatory doctrines. Ray Kurzweil uses Ludic fallacies like Moore's Law to preach the gospel of accelerating change and the inevitability of the Technological Singularity (again, occurring within his lifetime). Kurzweil claims the impending development of a greater-than human artificial intelligence will lead to a Post-human era in which "the pace of technological change will be so rapid, its impact so deep, that human life will be irreversibly transformed."
In a fascinating Gnostic revision of the story of Adam and Eve, possibly serving as one of the mythic roots of the Transhumanist movement, the snake is presented as the "avatar" of Jesus sent back in time to guarantee the eventual salvation of humanity. By tempting Eve with the Apple, Jesus actually liberates the First Couple from their chains of beastly ignorance.
This alternative interpretation of the Western creation myth is highly compatible with the revolutionary (and almost heretical) theological belief that Jesuit scholar, Pierre Teilhard de Chardin. His position that waiting at the end of our evolutionary development is a God-like Computronium Meta-Brain, called the Omega Point, which is the final destination of Accelerating Change. Through science, he claims we will continue the divine progression towards the unification of the world's consciousness into ever higher orders of being.
This cursory overview of the more extreme positions we've taken regarding technological development demonstrates the need for new narratives situated between these poles. Although its hard not to resort to ancient hyperbole, new stories that pragmatically and entertainingly address the social implications of continuous development would be helpful. Erik Davis is one individual working towards this end. In his exegesis, Techgnosis, he gives a very concise explanation of roadblocks people seem to face when imagining and discussing technology:
("¦) as both the doomsdays of the neo-Luddites and the gleaming Tomorrowlands of the technoutopians prove, technology embodies an image of the soul or rather a host of images: redemptive, demonic, magical, transcendent, hypnotic, alive. We must come to grips with these images before we can creatively and consciously answer the question of technology, for that question has always been fringed with phantasms ("¦) one thing seems clear: We cannot afford to think in the Manichean terms that often characterize the debate on new technologies. Technology is neither a devil nor an angel. But neither is it simply a "tool, " a natural extension of some rock-solid human nature.
Davis maintains that the evolution of technology is not only hyper-biological but also deeply spiritual. That human intelligence could have cosmic ramifications must be acknowledged: if sentience is rare in the universe, then humanity, arguably, has an obligation to extend itself across space. Our reactions will continue to oscillate between horror and amazement, but we should feel encouraged by the fact that humans are eminently adaptable. We're already accustomed to dealing with the humbling moments that follow the transformation of the sublime and novel into the banal. While it is important to recognize both the dangers and benefits of hubris and nemesis, this binary should not be seen as a realistic description of progress, although it remains a dominant narrative. Technological change is accelerating and we are unquestionably in a period of extreme flux. For most of us though, this ever-quickening spiral of planned obsolescence and outmoded ways will be experienced ambivalently, as Accelerating Whatever.