Yesterday I had to submit the videos I would be using in the New York Underground Film Festival's Tube Time competition, which means I have about 10 close contenders that were eliminated from my cue for reasons that generally had to do with how much applause I thought the video might win me as opposed to its actual value as a video. I've list a few below I loathed to eliminate.
Shrimp on a treadmill. The need to exercise escapes none of us.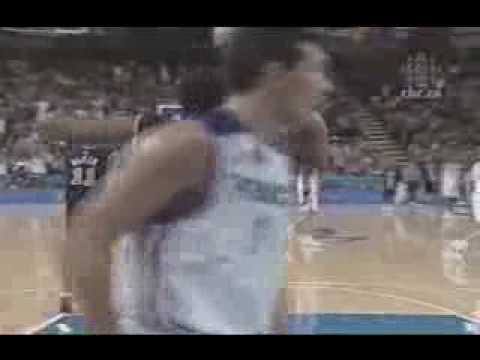 Vince Carter's "Best Dunk Ever" to the tune of Geto Boys "Damn It Feels Good to Be A Gangsta." I'm particilarly fond of the following lyrical sequence paired with his feat of athleticism.
Now all I gotta say to you
Wannabe, gonnabe, pussy-eatin cocksuckin prankstas
When the shit jumps off what the fuck you gonna do
Damn it feels good to be a gangsta
The Fonz educates kids on how to avoid molestation. There's a lot of penis talk in this video, which I of course find pretty amusing.