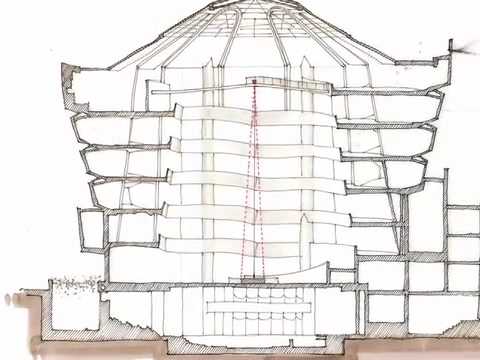 The Guggenheim never invites the right artists to participate in its shows. I have my doubts about the museum's open youtube call — it seems like a great way to create all kinds of work for their curators — and how could they forget to invite The L Magazine's co-founder Daniel Stedman to participate in their now closed exhibition Contemplating The Void? Inviting over 200 artists to propose interventions for the gallery's space, surely Steadman's own unsolicited intervention proposal for the Guggenheim's exhibition space Fucked by the Torque of the Turning Earth would have significantly improved the show. Watch the video. It's fucking amazing.
Related: Roberta Smith on Contemplating the Void: deemed "navel-gazing" and "feel-good" but also something museum's should do more of.
Note: This video was inspired by the Guggenheim's now closed Contemplated the Void, which invited over 200 artists to dream up a gallery intervention.