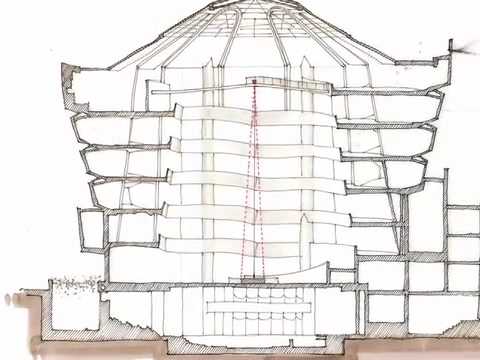 Art knows no boundaries, except of course for geographic ones. As reported by AnimalNY, The Guggenheim will not be accepting submissions from citizens of US Sanctioned countries for their three youtube video "biennial" Play slated to launch this fall. This means residents of Cuba, Iran, North Korea, Sudan, Myanmar/Burma, Syria, Zimbabwe, are out of luck. I suspect the Guggenheim didn't come up with these pesky stipulations themselves though — government funding typically comes with a few of its own guidelines and institutions ignore them at their own peril.
Undoubtedly the more problematic issue comes from YouTube's vague corporate position on nudity and violence — long story short, they don't like it. Seeing as how every video submitted has to survive flagging in youtube, art suffers a few more limitations than it has with the postal service. It's unclear how much youtube's policies would effect submissions — large view count tends to result in yanked videos, and those numbers aren't a selection criteria — but still the so-called issue wouldn't take much to fix. I hope Youtube and the Guggenheim consider setting up a tag for these submissions to loosen restrictions.  They should also think about revisiting the regulation that "only one person per video will be considered the video's creator." It seems a little absurd that collaborations are not considered a valid form of artistic expression in a museum-run biennial.
All this is to say that while I support the effort made by museums to engage the Internet, this thing gives me the willies. And it's not just a corporate partnership with all kinds of loose ends. Last week the museum announced their star studded list of celebrity judges, and there's not one lesser-known or emerging artist on the panel (think Takashi Murakami, Ryan McGinley, Douglas Gordon, Marilyn Minter, etc). If the museum is serious about finding new, untapped talent, maybe they should make an effort to include at least one or two rising stars on their celebrity selection list. As it stands now, this show looks like it's far more about generating publicity than it is providing a legitimate platform for undiscovered talent.
Related: LA Times on Nudity