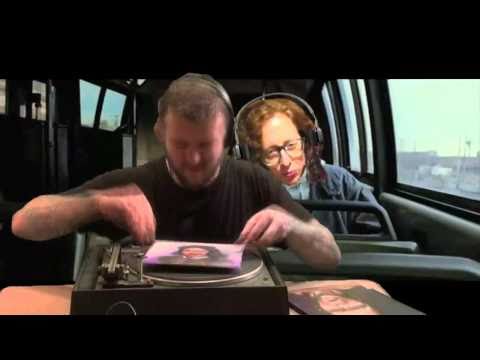 Those wishing to donate to the Sound of Art fundraiser only have until Wednesday to make that happen. At this point, the campaign is just $900 away from making this happen, so every donation counts. As I've mentioned previously, Kickstarter is platform designed to give its users coronaries through stress alone — fail to reach your target goal and the project isn't funded. DON'T LET THIS HAPPEN.
In the hopes of giving pledgers a better idea of what they will receive with the Sound of Art album, I've put together a new promotional video with the help of a few friends! I've always wanted to battle it out with Work of Art's Erik Johnson, and this video finally makes that dream happen! Thanks to artist Ben Coonley and Johnson for making that happen. Also, Eminem and Ugo Rondinone also receive a few props as well for their respective contributions. I've always wanted to be on an 8-mile bus doing a tour through a neighborhood with both a gun range and a Hell Yes sign! That's just one more thing I can check off my to-do list.
In other Sound of Art news, those looking to invest in a little art, we have some new work to add to the mix. Thanks to artist Brian Belott for contributing two works — a collage and a cotton ball painting to the cause. Belott's work has been shown at Andrew Edlin Gallery, CANADA, and Cheim and Read. It has been lauded been lauded by such critics as The New York Times' Roberta Smith! AFC featured his work in 2008 as part of our IMG MGMT series. Now's your chance to contribute to a great cause, while picking up some fantastic work at a low price. Donate now!