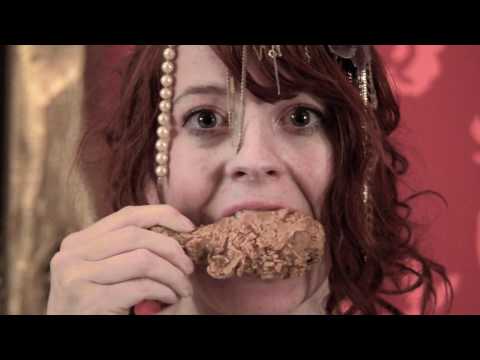 There are a lot of openings this week. We'll be adding to our recommended show list for the next couple of days, so keep checking the list. In the mean time, a selection of recently added picks written up by AFC's Will Brand:
Jennifer Catron and Paul Outlaw Present Imeday Imeday Ollarday Icklenay at Allegra LaVoila Gallery
Catron and Outlaw's prints, clever not-quite-restagings of art-historical canon, are supplemented by weekly dinner parties billed as "feasts for the apocalypse" in a "banquet hall of epic proportions". Tickets to eat cost $100 and are sold out for all but one night, but the dinner on the 12th is open to the public and should be something to behold. At the very least, check out the incredible trailer on YouTube.
Miguel Palma: In Image We Trust – Nicolas Robinson Gallery
The Lisbon-based artist — who has been featured in our masthead here at AFC — makes his New York solo debut. Palma generally works in large-scale systems, often dabbling in found objects. The brilliance of it is that Palma's fluid control of his media allows him to build devices that get that cool-gizmo appeal without sacrificing directness of expression — and often, what he's got to say is worth listening to.
Whispering Pines 10: An Opera by Shana Moulton and Nick Hallett – New Museum
Moulton and Hallett's opera received rave reviews when it was at The Kitchen last spring; if you missed it then, this is your chance. Moulton, as her alter-ego Cynthia, seeks both wellness and control, but is beset on all sides by pop and kitsch. The dreamy, surreal struggle that results manages to stay playful and clever throughout. Meanwhile, Moulton's interactive video and Hallett's music impress in their own rights. Two showings, Saturday and Sunday at 4pm.