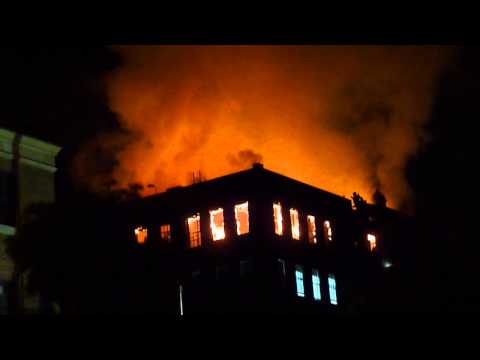 AFC headquarters sits just a few blocks away from Pratt, which around 2 AM this morning endured a four-alarm fire in its main building.
According to initial reports in The New York Daily News, the fire was contained to the building's upper-levels. However, the fire completely wiped out the 6th floor, which included artist studios, offices, and classrooms.
This morning, we walked over to Pratt and checked in with our friends at the school. So far, there are few details, and Pratt has yet to send out any campus-wide email notifications about the fire's specifics. However, they have announced that "the fire's cause is under investigation". Classes in the building will be cancelled today and tomorrow.
We'll keep you updated as we hear more.
[2/22 Update from Pratt: The building remains closed, however, artwork and other personal items will be professionally removed, stored, tagged, and distributed by the appropriate departments as soon as possible. An official ruling on the cause of the fire in Main Building has not yet been determined. It is expected that the probable cause will be announced within the next two weeks once the investigation is completed.]