POST BY PADDY JOHNSON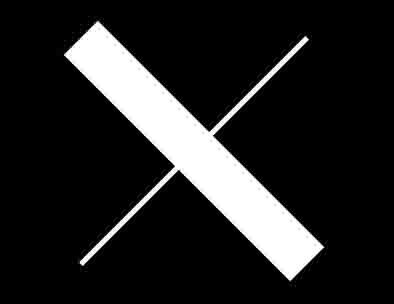 Image via: Artcat
As Boris Groys noted in his lecture last night, we don't merely have the impression that there is no time — it's a condition of our social being. Perhaps that's why it feels like the X-Initiative has existed for no time at all before it set to close. Now in its final stretch, Hans Haacke, Artur Zmijewski, and a group show titled "Ecstatic Resistance" will come down January 30th and be replaced with the non-profit's final closing program, "Bring Your Own Art" (BYOA). For this two day temporary exhibition — February 3rd and 4th — The X Initiative asks artists, galleries, curators, and art lovers to hang their own works. It's a free for all, at least according to the press release. Given that this will surely be the case, I'm not going in with any great expectations for the art. Uncurated affairs don't often result in brilliant shows. There will however be bands, and Fine Art Adoption Network will be on hand to place art in the homes of art lovers. So it will at least be a party, and there's no good reason to miss that.  Details after the jump.
During

BYOA

, on the ground floor, X Initiative will make available a simple stage and basic PA system for bands, musicians and DJs. Performers are welcome to play any kind of music.BYOA is a collaboration with the

Fine Art Adoption Network (FAAN)

, an online network originally commissioned by Art in General that connects artists and potential collectors (adopters). Adopters acquire an artwork without purchasing it by soliciting the artists through FAAN. The artists choose to whom they will give their work. At BYOA, artists can exhibit work they are making available for adoption through the FAAN website, in addition to whatever other work they choose to exhibit. For more info, visit FAAN at

www.fineartadoption.net

>

. To post work for adoption, please contact:

info@fineartadoption.

BRING YOUR OWN ART RULES OF ENGAGEMENT: – Free access for all, doors open on February 3rd at 11 AM – No advance registration required – 30.000 square feet space to occupy (2nd, 3rd, and 4th floors @ X Initiative) – Participants can bring any kind of art they like – Participants need to come with their own tools (X Initiative can only provide two ladders) – The works will not be insured: X Initiative is not responsible for any loss or damage to works – The space will have security guards -All works must be deinstalled and removed from the premises by February 4th at 2 pm. All works not removed by 2 PM on February 4th will be disposed of.