John Parot, A Supplementary Biography
POST BY PADDY JOHNSON


John Parot, Image via: Poptower.
ART WORLD CRED
Dubbed "our town's premier champion of trippy queer-identified graphic arts" in 2007 by Time Out Chicago, John Parot's career has been marked by a fair level of success. Part of that has to do with having been around for a while; Now 40, he's one of the older contestents on the show. He was featured in the Museum of Contemporary Art Chicago's New Artists/New Work exhibition in 2004, and recently launched a show at Western Exhibitions, (a member of NADA). We haven't seen the work in person, so it's hard to judge, but from jpegs alone, this is obviously accomplished, hip, Max Headroom collage type stuff.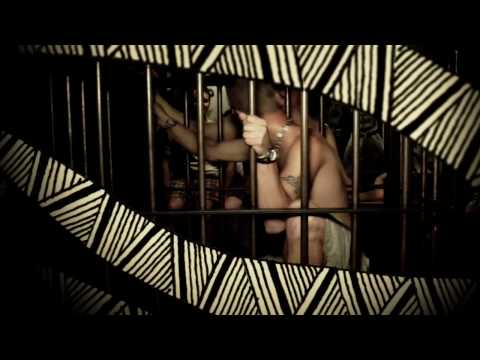 CAREER HIGHLIGHTS:
In addition to the stuff above, he's responsible for the animation in gay pop/electronic artist Logan Lynn's music video, Bottom Your Way to the Top. Disappointingly it's not the gay porno video the title suggests, but a PG-13 rated —scenes-from-a-gay-club-with-token-straight-woman type flick. Enjoy.
CHARACTER ASSESSMENT:
Who knows, but we're betting he won't get along with everyone in the show. Could this grin-and-bear-it shot with fellow cast members Erik Johnson and Jaimie Lynn Henderson be a window into cast relations?
TYPECAST
Token gay guy