Cash Brown, George, 2008, oil on canvas, 20 x 24 inches. Originally via: Daily Serving. Link tip: S. Chernick
Gustave Courbet's The Origin of the World has inspired a great number of paintings since its execution in 1866, Australian artist Cash Brown amongst the most recent. "I have been thinking a lot about the concept of originality and the derivative nature of so much contemporary artwork", says Brown, going on to explain, "This led me to think of the beginning of Modernism. Origin, original, beginning, it all seemed a bit obvious…but I liked that about it." In other words, the root concept lies in the connection between the meaning of the word origin, Courbet's titling, and contemporary interest in appropriation. I'll let you draw your own conclusions about this project's depth, and point to a few other variations by the artist here.
On that same note, a google search on the subject provides additional fodder below.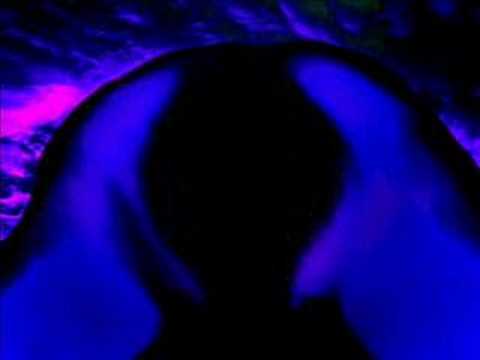 An animation of photo graphics and chanting monks inspired by Courbet's Origin of the World. This may not even be bad in an interesting way.

Tanja Ostojic, Untitled, 2004
It's probably unfair to contextualize a mature work commenting on the EU's politics of non-integration with the rest of these paintings, but I can't help but find this brand of underwear amusing. Thus, the picture stays.
UPDATE:

Filip Noterdaeme, The Birth of a New Museum, 1991
Filip Noterdaeme of HOMU sends us a painting [above] executed during his final MFA year at Hunter College. The work marries Courbet's, L'origine du Monde , with Rene Magritte's generative 1929 painting, La Trahison des Images . This particular piece has quite a bit of history behind it, so I've posted the write up from the artist's website below.
Birth of a New Museum has an interesting history. In the early Nineties, when he was an art student at Hunter College, Noterdaeme invented an eccentric alter ego for himself, a certain Marcellus Wasbending-Ttum, a painter and self-proclaimed "Homoplagiarist." Under this alias, Noterdaeme created multiple works, some of which he painted himself, some of which, like Birth (originally titled Self-Portrait), were executed to his specifications by a hired professional. When Noterdaeme, acting as Marcellus Wasbending-Ttum, presented the Hunter faculty with this "Self-Portrait," he found himself accused of plagiarism and was prematurely expelled from the MFA program. Embittered, Noterdaeme destroyed all his artworks – with the notable exception of Self-Portrait – and, for the next ten years, abstained from making art, working as a museum educator for the Metropolitan Museum of Art and the Guggenheim Museum. In 2002, Noterdaeme created his own museum, the Homeless Museum of Art (HoMu). When he eventually turned his rental apartment in Brooklyn into a showcase for HoMu, he gave the painting a place of honor in the apartment's High Gallery and renamed it Birth of a New Museum.