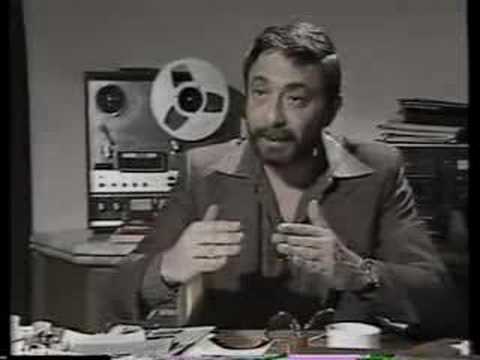 (8:39 Minutes)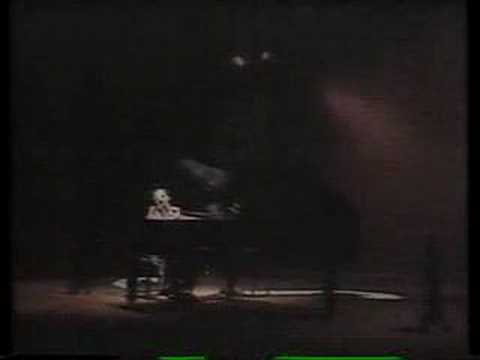 (8:33 minutes)
Here's a familiar story: the music industry no longer delivers giant pop stars, sales have slowed, pirating is rampant. The scenario is a little older than you might realize; the above 20/20 special on the development of the video disk aired in 1980 with essentially the same plot points as those frequently discussed today. Thanks to John Michael Boling for originally posting these videos on Rhizome. I've broken down a few of these points with comparative notes from today after the jump.
Music Market Slowdown, and Industry Response
20/20 (1980)
Guest Joe Smith of Electra attributes market slow down to sensational equipment, FM radio, counter fitting, home taping, and the failure of major artists to deliver records on some kind of regular basis. He doesn't mention the burden placed on consumers forced to purchase over priced records or the ill-will generated amongst the public by attacking bootleggers.
Crack down on illegal pirating begins. Sam Goody is charged with conspiring with counter fitters.
The record industry attempts to re-infuse the market with life by pouring money into bands in the hopes of finding and/or creating the next superstar. It didn't work. Fleetwood Mac's Tusk is used as an example of a band that ultimately failed to produce significant results.
As a result, producers working in the early 80's focused their efforts on developing technology. In the case of the video disk, those in the industry, were searching for the right kind of images to put on them.
Today
Music industry slow sales are largely attributed to illegal downloading. Lavish lifestyles, and drug abuse are frequently sited as the reason for poor album performance. Record industry experts similarly never cite record prices or the ill-will generated amongst the public by attacking downloaders as the issue.
Crack down on illegal pirating begins. Citizens are targeted. 12 year old Brianna LaHara immediately comes to mind.
The music celebrity is increasingly rare phenomenon.
Youtube and Vimeo are probably the best examples of new technology for music video, though they weren't developed by music companies. As an extremely effective means of distribution however, they are, at least in part, their competition.
Artist and Musician Collaboration
20/20 (1980)
Video artist Ron Hays discusses his collaborations with musicians saying, "The intelligent ones recognize that it's a marriage between the visual artist and the musician, that it takes experimentation, and it takes looking at how much you stretch the medium to make something creative." Although not mentioned, Kenneth Anger's 1976 Rabbit's Moon provides a good example.
The medium is new enough that there's an idea that the man or the woman who finds the right combination of music will "take it all".
Today
Jeremy Blake, PaperRad, Autumn de Wilde, Sam Taylor-Wood, provide excellent examples of artist collaborations with musicians.
Artists and musicians frequently make their own music videos. Artist collective YACHT provides a good example, as does the mainstream phenomenon of the music group, OK Go.
Those who have a handle on distribution continue to be the ones who are "taking it all". After 20 years of MTV dominance, the Internet is proving to be a much more powerful force. This can empower the artist, though the realities are much the same; you have to be good at a lot more than just making music.
Google is still trying to make youtube profitable, (though they appear to making progress.)
Visual Culture Philosophy
20/20 (1980 and previous years)
Musician (best known as a member of The Monkees), producer, and businessman Mike Nesmith says, "We really have become a visual society with the tube everywhere present. When we hear audio only information, there is a feeling of being deprived of the visual information, even if it's subconscious."
20/20 host says the question of whether we need a video disk is irrelevant. Young musicians who grew up with TV as a basic part of their lives are inevitably going to use video as a creative tool. Because they grew up with television, some of them seem to instinctively know what works.
Dave Marsh observes that if you give someone a 200 video camera 700 or 800 dollar video tape machine that they can play with, "who knows what's gonna happen". The implication is that whatever it is will be progress.
Today
Mike Nesmith's comments arguably hold true today as ipods become equipped with video players.
Artist Cory Arcangel observes in 8-bit, a documentary about art and video games that if you've grown up with something you're going to make art about it. Also, a lot of discussion takes place about what it means for artists who have grown up having never known a time without the Internet.
The non-profit exhibition space Apexart announces an open call for phone videos(now closed). The screening will take place September 24th. Online DIY sites like MAKE are huge. Art and technology centers such Rhizome and Eyebeam are becoming more integrated with the art community, at least in part, because technology is more affordable and accessible.
Making Music Videos Appealing to Consumers
20/20 (1980)
It's observed that records are being made into movies, and movies into records. In the past singing stars have been turned into movie stars. Frank Sinatra. Barbara Steisand, Saturday Night Fever are all mentioned. The transition of silent movies to talkies is mentioned as a comparable, as the expectation was that some musicians wouldn't be able to make the transition. Lene Lovich and Meafloaf are cited as an example of someone who would transition well.
Dave Marsh of Rolling Stone asks what will make a video record as "repeatable" as an audio record.
Porn and cartoons noted to be the most "repeatable" stuff.
Today
Film critic Ed Halter discusses the cultural shift whereby video games look more like movies, and movies more like video games in the documentary 8-bit.
The Internet parallel for "repeatable" is meme.
The Last Word
20/20 (1980)
"Musicians are going to use video, but the future of the music industry isn't video, it's music…and that's what is going to sell the disks. "
Today
"Content is king" philosophies may have been wishful thinking to begin with, but the dream will certainly be crushed if companies such as Comcast manage to put an end to Net Neutrality.