FROM LEFT TO RIGHT: The Jacksons/Robert Abel and Associates, Can You Feel It, 1980, Laurie Anderson, O Superman, 1980,  Brian Eno and David Byrne/Bruce Conner, Mea Culpa,1981
With no clear end of Internet top 10 lists in sight, I thought I'd inject a little art world action into this meme party.  In particular, the "best music videos ever" lists seem conspicuously absent of pioneering artist music videos either in collaboration with other musicians, or as solo projects.   Putting together a list that has some weight however takes a little more expertise than any one blogger can offer, so I asked curator Nick Hallett1 and artist Javier Morales to help round out a few selections I found by plugging in the search term "music video" to ArtForum's curated youtube archive.  I've broken the series up into a two part non-hierarchical list of "Classics" and "Contemporary" video with notes about each.  The Classics begin after the jump.
THE CLASSICS
Laurie Anderson, O'Superman, 1981 (Selected by Nick Hallett)
Conceived as a cover of the aria "O Souverain, o juge, o père" (O Sovereign, O Judge, O Father) from Jules Massenet's 1885 opera Le Cid (and perhaps also Massenet's his 1902 opera, Le jongleur de Notre-Dame) , Laurie Anderson's 1981 hit O'Superman both employs and references communication technologies to present a larger critical message about the cost of war.  The video and performance, which uses a mutating spot light that illustrates the globe, the sun, the moon, and the sometimes menacing quality of  communication that war and technology bring (the aesthetic form itself arguably evoking Hal 9000), were amongst the most innovative seen at the time.
Kenneth Anger, Rabbit's Moon,  (Music: "It Came In The Night" by A Raincoat (Written by Andy Arthurs, produced by Steve Stevenson & Andrew Colin Arthurs, EMI 2393, 1976)) (Selected by Paddy Johnson)

Experimental film maker Kenneth Anger's original short made in 1950 ran 15 minutes in length before a pop sound track was added in 1973, and eventually shortened to this 7 minute version in 1979.   Rabbit's Moon retells a story frequently referenced in art of Harlequin and Pierrot, which also features a common thread running through much of Anger's work of a hero who summons up forces that finally harm him.
Brian Eno and David Byrne/Bruce Conner, Mea Culpa, 1981 (selected by Paddy Johnson and Nick Hallett)
Replacing Nick Hallett's original choice — Devo's 1978 classic Mongoloid by Bruce Conner– which was removed from youtube by a third party, I've chosen Brian Eno and David Byrne's Mea Culpa video also produced by Conner.  Known for his early use of found footage, Eno and Byrne approached Conner about producing the video due to similarities in working methods, namely that both were sampling before the word existed.  It's hard to identify the majority of the source material Connor uses in this video, but it's not necessary.  The graphic forms and motion are moving in and of themselves.  Many contemporary artists have been influenced by Conner's work, including one making Part Two of our post.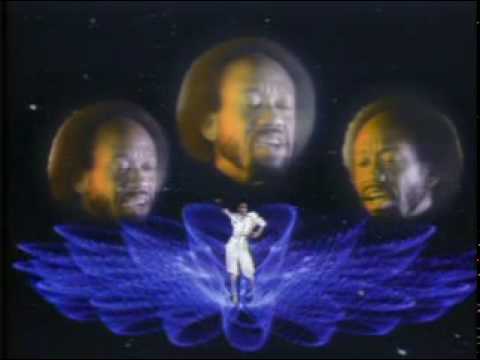 Earth Wind and Fire/Ron Hays, Let's Groove, 1981 (selected by Javier Morales)
A pioneer in his field, multimedia artist Ron Hays mixed computerized film, slides, synthesizers and music, and was a leading figure working with video disks.   Let's Grove reveals Hays signature style — much of which is best remembered today as tron-esque aesthetics. Hays died in 1991 at the age of 45 as a result of AIDS related complications.
The Jacksons/Robert Abel and Associates, Can You Feel It, 1980 (Selected by Javier Morales)
The crashing wave that marks the beginning of this video may not seem so impressive today, but fluid character animation such as this were almost unheard of at the time.  Much like Ron Hays, Robert Abel and Associates were considered pioneers with video/laserdiscs, and in fact, were responsible for the Tron animations I referenced above.   For what it's worth, given artist Robert Longo's dabbling in film and video — he directed the unremarkable R.E.M video, The One I Love — I can't help but think this opening wave had some influence on his later 2002 exhibition Monsters.  By that point however, the importance of Robert Abel and Associates had already been cemented; just one year earlier the descerning audience of MTV voted Can You Feel It one of the 100 best videos of all time.
Yoko Ono/Zbigniew Rybczynski, Hell In Paradise, 1985, (Selected by Javier Morales)
Fluxus artist Yoko Ono collaborated with Polish filmmaker Zbigniew Rybczynski 1985 to create this phenomenal choreographed-by-height video for Hell in Paradise.  Rybczynki, who first worked with Ono's deceased husband John Lennon to create Imagine, has also created videos for artists including Art of Noise, Mick Jagger, Simple Minds, Pet Shop Boys, Chuck Mangione, The Alan Parsons Project, Lou Reed, Supertramp, Rush, Propaganda, and Lady Pank.  He is also well known as a pioneer in the feild of HDTV.
Huge Cornwell/Jan Å vankmajer, Another Kind of Love, 1988 (Selected by Javier Morales)

Innovative Czech surrealist artist Jan Å vankmajer has been working for several decades with stop animation.   Using the trademarks of surrealism — surprise, unexpected juxtapositions and non-sequitors — Another Kind of Love features dancing teethed shoes, a female singing clay head, and Huge Cornwell's face turning into any number of monsterous forms before his head melds with his female counterpart.  The song and video provide a welcome counter point to Amy Grant's similarly titled 1985 release Love of Another Kind.
Debbie Harry/H.R. Giger, Backfired, 1981, (Selected by Javier Morales)
Best known for his design for Alien, H.R. Giger works primarily with airbrush.  Creating frightening monochromatic canvasses Debbie Harry signs against the background of one such work.   Despite the great creepy video, the single never did better than #43 on US charts.
Nick Hallett is a music and audio visual curator whose screening of activism-oriented video, performance documentation, and new media from 2004 will take place at MonkeyTown, Monday October 13. [↩]