LEFT TO RIGHT: Bjork/Michel Gondry, Human Behavior, 1993,  Deerhoof/Martha Colburn, Wrong Time Capsule, 2005, The Eight Bit-Construction Set, Dollars, 2001,
Following up on last week's post about music video classics made by artists, today we take a look at contemporary work.  Some historical overlap occurs between the two posts — classics and contemporary both list music from the 80's — and  unfortunately, there's no good reason for this other than poor planning on my part.  I trust readers will over look this for the value of the combined lists.   Speaking of which, as I mentioned last week,  putting together a group that has some weight however takes a little more expertise than any one blogger can offer, so I asked curator Nick Hallett1 and artist Javier Morales to help round out a few selections I found by plugging in the search term "music video" to ArtForum's curated youtube archive.  I've broken the series up into a two part non-hierarchical list of "Classics" and "Contemporary" video with notes about each.  The Contemporary Edition is organized chronologically and begins after the jump.
Tom Tom Club/James Rizzi, Pleasure of Love, 1983 (selected by Nick Hallett)
Best known for this 3-D multiples, an etching printed twice, handcolored, and mounted on wire to create depth, James Rizzi collaborated with musicians Tom Tom Club to make this neon animated video.  Although obvious contemporaries such as Keith Haring come to mind, the pop sensibility of Rizzi has always made me think the collective paperrad might make similar looking work had they begun a couple decades earlier.
Michael Jackson/Jim Blashfield, Leave Me Alone,1987 (selected by Javier Morales)
An American media artist and filmmaker also known for his collaborations with musicians, Jim Blashfield's 1987 video for Michael Jackson's, Leave Me Alone is widely regarded as amongst his most successful.  A mix of animated magazine cutouts and video clips, the approach finds favor amongst many contemporary artists today.  Though video Cliff Evans works primarily with found Internet images, his art may serve as one such example.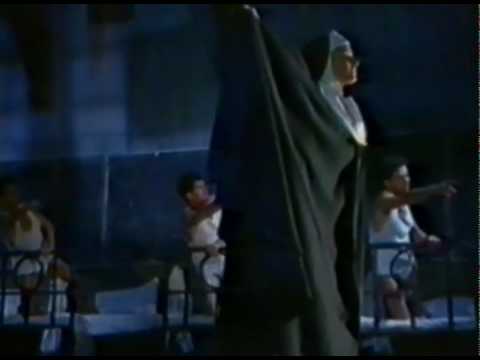 Pet Shop Boys/Derek Jarman, It's a Sin, 1987, (selected by Paddy Johnson. Via: ArtForum Video)
Coming from an art background director Derek Jarman worked as a set designer before entering the film industry.  After making the groundbreaking movie Sebastiane (1976), which according to Wikipedia is arguably the first British film to feature positive images of gay sexuality, and the first entirely in Latin, Jarman went on to work on many other projects including multiple collaborations with musicians like The Pet Shop Boys.  Amongst the more notable works, the band's second number one single, It's A Sin [above], rejects singer Neil Tennant's catholic school upbringing.  The victim of homophobic bullying, Tennant did not come out until 1994, so the video and song merely allude to these events. I can't say the video is entirely subtle.   After all, it's not like a row of buff male dancers on beds is without homosexual suggestion.  Jarman died in 1994 from an AIDS related illness.
Bjork/Michel Gondry, Human Behavior, 1993 (selected by Paddy Johnson)
Long before every creative and their dog fell in love with Eternal Sunshine of the Spotless Mind and director Michel Gondry was exhibiting at Deitch Projects, the artist was busy creating music videos. Many of these are great, including one of his first, with the now superstar musician Bjork.  Inspired by Yuri Norstein's animated film Hedgehog in the Fog, this Goldilocks and the Three Bears type story features a stuffed bear hunting Bjork through a forest, a moon emitting radio waves, and eventually her stuck in the animal's stomach as it stands victorious on top a little prince-esque earth.  In short it's amazing.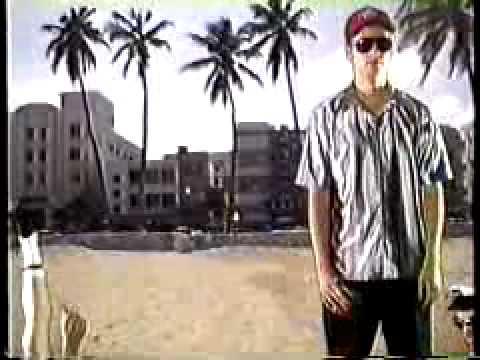 The Eight Bit-Construction Set, Dollars, 2001, (selected by Paddy Johnson)
The Eight Bit-Construction Set's video for their single Dollars may not be quite as low fi as the production methods used to make the song (it was entirely composed on a Commadore 64), but its DIY quality has the same charm.  One of the first in an emerging group of artists to hack old computers and video games, the group's early work is seen to be formative to the art making careers of two of its three founding members Cory Arcangel and Paul B. Davis.   The needless filters, ridiculous shots of the members doing push-ups and bouncing around with guitars they're clearly not using,  and a bizarre appearance of a ship's captain costume all make for an incredibly amusing video.  I'm no production expert, but guessing this video wasn't actually shot on Miami beach.

[Youtube]0Qw_CAXzGFU[/youtube]
Beck/Jeremy Blake, Round the Bend (2002), (Selected by Paddy Johnson Via: ArtForum Video)
I'll be honest, I've often thought Jeremy Blake's videos seemed little more than pretty abstraction, but Round the Bend moves past this criticism.  In this piece his abstractions grow from still photographs, bright normally joyful colors taking on a sad, sometimes sickly light.  I know this is hopelessly cliche, but it does seem quite remarkable that Blake so successfully pairs beauty with sorrow.
Interpol/Doug Aitken, NYC, 2002, (selected by Paddy Johnson Via: ArtForum Video)
I'm not a huge fan of a lot of Doug Aitken's work so this video makes the cut mostly because Aitken is too big to ignore.  Consider this a nod to standard music videos with filters and nice looking effects.  I will say that this work is at least better than sleepwalkers, his 2007 projection project on MoMA's facade.
Anthony and the Johnsons/Glen Fogel, Hope There's Someone, 2005, (selected by Nick Hallett)
I missed video artist Glen Fogel's exhibition at the Kitchen last April, a black mark on my art viewing record as I later learned Fogel had interspersed his own shot for shot altered remakes of scenes in a short except from Law and Order: Special Victims Unit "to transform the original narrative situation into one of shame, sexuality, and violence".  To crudely summarize this video, sadness, fishnet stalkings and a bed collide in a crescendo of piano and song to find rose petals and torn sheets.
Deerhoof/Martha Colburn, Wrong Time Capsule, 2005, (selected by Nick Hallett)
Martha Colburn's exhibition with Xu Zhen and Folkert de Jong closed last week at James Cohan Gallery but like Wrong Time Capsule thoe videos exhibited employed hand-drawn images and magazine cuts outs. In the above video the artist uses various animation techniques to deface and alter dollar bills, underscoring the song's message critical of greed and the capitalist machine.   Readers who wish to bone up on a little reading prior to Light Industry's tribute to Bruce Conner (a screening the artist is participating in that takes place tomorrow) may find enjoyment in The Reeler's pre-Sundance interview with Colburn.  The time crunch makes the artist amusingly testy.
Aa/Michael Bell-Smith,  Walk Again, 2007, (selected by Nick Hallett). To view the video click here.
Represented by New York Gallery Foxy Production, Bell-Smith is a well established name, his digital animations inspired by early video games, Internet files, and old school cartoons. Although the production methods are likely quite different to Bruce Conner, (conceivably some of Bell-Smith's source material was found on the web which would draw more parallels) certainly many formal and musical similarities can be found between this video and the David Byrne-Brian Eno/Bruce Conner collaboration Mea Culpa.  As one art history professor observed in a lecture I attended in undergrad, "The best artists steal from the best."  [Editor's note: Unfortunately the software of this blog occasionally sucks ass and makes it difficult to embed videos with any kind of ease. Apologies for the extra clicking.]
Nick Hallett is a music and audio visual curator whose screening of activism-oriented video, performance documentation, and new media from 2004 will take place at MonkeyTown, Monday October 13 [↩]