POST BY PADDY JOHNSON


Image: Joe McKay, Collide
Between Art Fag City and my facebook page, there's been a fair number of comments worth considering. Here's a round up of commentary worth highlighting.
The Friskie's cat commercial I posted earlier in the week inspired all kinds of auxiliary youtube links. A few highlights:


Artist John Michael Boling thinks this Levis commercial is actually the best commercial of all time.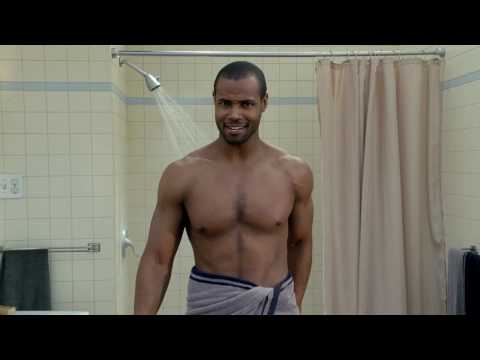 Tati likes this Old Spice commercial. It's pretty good – and reminds me of this New Zealand commercial – but I'll bite on John Michael-Boling's pick. It's truly great.
Howard Halle This is totally the sort of thing I figured Deitch would do would do once he got out to L.A. I'll bet he'll also use MOCA to host premiers and Oscar parties, if they don't already.

Zack Peabody and the problem with that (if not carried to the extreme you mentioned) would be exactly… what? maybe I'm just relentlessly pollyannaish, but it seems wrongheaded to be exceptionally suspicious of deitch and his motives simply because he has a business background, when what led directly to his appointment was… MOCA's poor business practices. am I the only person who sees the irony in this?


Howard Halle I don't know that I'd regard it as a problem per se, but I'm pretty confident that this is all Deitch will accomplish out there. Look, this has nothing to do with his background, but it's a simple fact that his taste has always been in his mouth, and I don't think he's the great genius with money that he's purported to be.  So yeah, he'll raise 

MOCA's profile, but I don't think he'll solve its long-term financial problems or put on shows that rise above flashy. He'll have a great time mingling with the stars and generating buzz, but that's about it. Is it "wrong"? No, it is what it is.

Zack Peabody I'm… interested in why people are so worried about this guy – because from here, on the west coast? a lot of the reporting feels like NYCish sour grapes – I don't think I've ever gotten a firm answer as to why this guy is the antichrist who will destroy MOCA (that whole argument about the strict 

separation of academia and business seems ridiculous to me, sure you have to keep the higher mission in mind but it's not like someone's automatically corrupted by running a gallery?), and it's especially confusing given what the last group of locals did or almost did to the place plus, frankly? MOCA's kinda dull. I mean, I LOVE toba khedoori drawings and richard prince auto hoods? but I'm not sure the show from the fabulous collection (which they are FOREVER chirping about) that they've got up now is really going to make an argument for their existence to the larger public – they always feel like they could use some more spice. I'm hoping they can pull it off…

Howard Halle I don't have a problem with Deitch's commercial gallery background. As a number of people have pointed out he's not the first dealer to become a museum director, and in fact, mention Walter Hopps as a precedent. As it turns out, I knew Walter very well; he was a good friend and mentor. But if you ask me what MOCA could

really use, well, he's a good example in the sense that he was a native of the Golden State. Now, I know that sounds very uncool and provincial of me, but frankly, I'm getting tired of all the globalist bullshit with the art world. One size does not fit all, certainly not with regard to making art any more than it does with cuisine. Local conditions, communities matter. There is a terroir to art, like there is to wine. And I think what MOCA could really use is a director who is intimately familiar with L.A. and California in general, its scene and it's art history. That doesn't mean that MOCA shouldn't have a global reach, but it should build that reach on the city it's located in, instead of assuming for this ridiculous position of being the "world's most important contemporary art museum." Well let's look at the state of today's global art, shall we? It's mostly shite precisely because it all traffics in the same narrow range of concerns. Anyway, I say tear the system down, and Deitch is certainly not one to do that.
Greg.org thinks I should have mentioned a woman or two in my round up of curator news.  It's embarrassing to be called out on this one, particularly after spending so much time writing about the continually poor representation of the work women in the industry are doing. Chrissie Isles at The Whitney, Lauren Cornell and Laura Hopkins at The New Museum, The Guggenheim's Nancy Spector are all working on projects worth mentioning.  Greg.org also mentions Ann Temkin (Orozco), Debra Singer (The Kitchen), and Mary Ceruti  (Sculpture Center).
Haute Romantics got a review from David Roth at Square Cylinder. It's not entirely positive but I like it nonetheless. Thoughtful feedback is in short supply in the art world.
Rhizome's Seven on Seven day long conference in which artists collaborate with technologists has 31 comments to date. There's a lot of good response, specifically that to do with the one day collaboration time limit. It's a problem, but one I'm guessing couldn't be avoided. What are the chances the founder of tumblr can dedicate more than a day to any project outside of his own?  While I'm sure there's a why bother school of thought out there, but my own feeling on the matter is that if you have a chance to collaborate with someone like that, you take it. My only wish is that artists who work more with code were invited. I suspect Joe McKay or Paul Slocum would benefit more from the collaboration  than Ryan Trecartin.