POST BY PADDY JOHNSON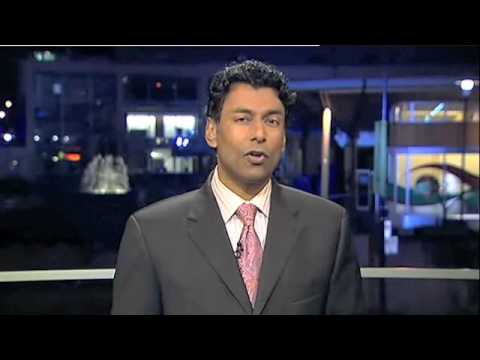 (Discussion of diversity at the National Gallery of Canada begins at 1:58)
Test question: The director of the a well known museum says the institution doesn't showcase the work of minorities because it only "sees excellence" on national television. Is this a) overt racism  b) a heartfelt belief spun of ignorance c) a noble mission.
This is the debate currently taking place in the pages of The Ottawa Citizen, after Mark Mayer, the Director of Canada's National Gallery told CBC's "The National" that the Museum aren't creating galleries to showcase work produced by minority communities because "our real mandate is excellence." Explaining further, he said, "We're blind to color or ethnic background or even whether you were born in Canada. We don't care."
As one might imagine this pissed quite a few people off. A blog titled Excellence at the National Gallery formed by concerned members of the art community wrote an open letter to the Director crying hegemony and providing a suggested reading list. Given that Mayer went on to suggest that minorities weren't making a lot of art particularly when they first arrived because it wasn't possible to make a living at it, it's not hard to see why Excellence took the tone they did. As artist and critic Chris Creighton Kelly points out in the news feature, "to imply that every artist of color just arrived off a boat is ignorant".
The editors at The Ottawa Citizen however were not taken by Kelly's words or the response of Excellence. To be fair, having been the recipient of letters from commentors who tell me I'm stupid for not having read the same books they have, I can see how Excellence might have rubbed a few people the wrong way, even if I don't agree with their editorial. The paper claims outdated identity politics of the nineties were causing unnecessary controversy over the idea that quality should be the first criteria in evaluating art work. Notably the letter cites teaching rap along side Shakespeare as a particularly ludicrous practice of the nineties because two were not of equivalent value. It's hard to imagine a more racist example designed to flout the actual flaws of affirmative action; the music touches more people today than Shakespeare did in his time.
Following this, the paper took six days to publish a response by curator and critic Emily Falvey on the issue, but somehow managed to find the time to run two other letters supporting their own opinion.They also published a letter by Marion Lewis, a member of Excellence at The National Gallery of Canada on the 13th of March.
My own thoughts on the matter add only slightly from what's been said already, as I'm not particularly fond of the "let's give women and minorities their own table" approach to curating proposed by CBC. Separation is rarely an equalizing force. However, Mayer's comments are troubling and do not reflect well on the National Gallery. At best he is a PR disaster, at worst his lead of the nation's museum will create an institution of limited vision and scope.