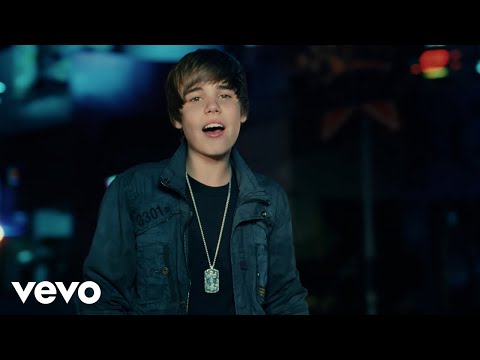 I just spent the last hour looking at 16 year old singer Justin Bieber's videos and memes. Admittedly this might not be the best use of my time, but the depth of his fan culture is truly impressive. You have to wonder if there's an artist out there who could do anything more bizarre with this material than what already exists.
This may be a result of the seed that sprung his stardom;  he sang With You on youtube when he was 11. The internet loved it. Now he collaborates with Usher and Justin Timberlake and enjoys a mobbish web fan base. Memes and weird internet phenomenon include the 3 year old crying over Justin Bieber's absence (or something), Waiting for Bieber, a website that culls tweets from fans hoping to be followed, the lesbians who look like Justin Bieber tumblr blog, countless youtube  Hitler Bieber parodies and more. Know Your Meme has surprisingly little on the on phenomenon — I suspect Bieber fannery is a little outside their mission of following individual web memes — though he is mentioned in a facebook meme they dub Can This X Get More Than Y. In 2008, an anti-fan mobilization movement, asked users to choose an onion ring over Justin Bieber. The results: Bieber Fan Count: 1,648,758 fans, Onion Ring Fan Count: 2,152,536 fans. The page was subsequently deactivated by Facebook administrators.
Of course for every onion ring, anti-Justin Bieber page, there's some other totally weird thing, like the black flag-Bieber mash-up t-shirt followed by waffles. Most recently his retweeting of Belieberday's promise to buy Bieber a heated toilet seat prompted the fan to change her bio to "Was RT and replied to by Justin Bieber 18th may 2010 about me buying him a portable heated toilet seat PMSL :D"
Naturally this inspires a fair amount of narcissism. Justin Bieber  primarily follows fans who use his own image as their twitter icon and of course like every horny 16 year old, his feed is full of retweets and winks to his female friends. This is by far the least remarkable aspect of the seemingly endless depth of internet fan culture surrounding the kid.