I'm only slightly ashamed to admit I semi-obsessively follow America's Got Talent (hey — WANGA is on Bravo and yours truly doesn't have cable). Consequently, I've recently been exposed to an inordinate amount of super bizarre and talent-challenged music. Prime example: Sponjetta Parrish (real name!) and her can't-get-it-out-of-my-head ditty "Studio," which should be the artist anthem of summer 2010.
The problem with reality programs like AGT is that you can't get as much of the crazy. Huge stages, high production values, "star" hosts, and dozens of HD cameras create a slick-looking final product with mass appeal.  Imagine what contestants could come up with in front of their webcams with shadily-acquired editing software.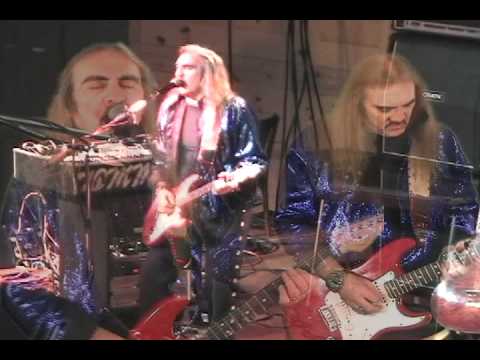 Television overproduction, and the resultant loss of true homespun lunacy, is why I was so glad to get AFC reader Sloane Snure Paullus' email linking me to the website of Tommy Lee (no, not that one) and Tammy Renee, who together make up the TnT Band. Even with a repertoire of hundreds of classic covers, this band would never have made it through to Las Vegas or Hollywood or wherever reality TV competitors get to go, because the genius is in their videos. Their laser-and-smoke filled, peculiarly-layered, clearly-edited-by-someone-on-a-ton-of-acid videos! And indeed, readers, after watching you will realize that there is no such thing as "too much video montage, too many lasers, breasts too huge, or clothes too tight," as noted by Sloane. Maybe with AGT's addition of a new YouTube category, where anyone can upload their talent, TnT Band could get the recognition they deserve. Until then, rock on!