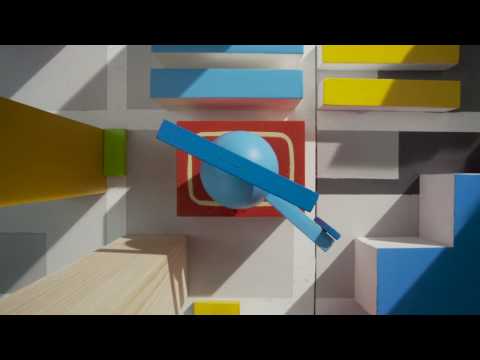 An update on the criticisms of this post can be found here.
How out of touch can the art people get? The Guggenheim's launching a new YouTube Biennial dubbed Play for two days this October and the museum's curators have named themselves the web experts and chief video selectors. "We're looking for things we haven't seen before" Nancy Spector, the deputy director and chief curator of the Guggenheim Foundation told The Times last week, as if the staff spent most of their hours on YouTube. I have a hard time believing the Guggenheim's secretly spent the past decade beefing up on the various web memes and amateur videos trafficked across the web. How will the museum's curators be able to recognize a remade meme from years past without that experience? How will they be able to spot various web references? If the ability to locate art historical citation within art work is important, surely an equally rich background in the web is essential. [UPDATE: SS asks why assume the videos will have anything to do with web culture. They may not, but if they do it won't be spotted by staff. Also, the opportunity missed here is all the work that's out there to be found].

So far, art media has been predictably myopic in its discussion of the announced. Dean of Yale University School of Art, and famed art quote churner Robert Storr told  the Times Carol Vogel what he thought of the exhibition, "Hit-and-run, no-fault encounters between curators and artists, works and the public, will never give useful shape to the art of the present nor define the viewpoint of institutions." His statement is predictably out of touch with contemporary culture, but also not overly relevant. In this instance he's not an art world gatekeeper (contrary to NYMagazine critic Jerry Saltz), just a prominent voice with an ill-informed opinion.
The real problem is the museum's untrained staff, now charged with  identifying 200 outstanding videos from thousands. According to their website, a jury of "experts," (distinguished artists, filmmakers, graphic designers, and musicians) will select up to 20 videos from the museum's initial picks. It's anyone's guess who they'll select — hopefully they'll opt for those with web-expertise — but before they get to that stage, I hope they'll consider working with professionals who can give them some guidance. Here are a few names:
Andrew Baron: Founder of Rocketboom, Magma, and Know Your Meme amongst other video and meme based websites. Baron holds a Master of Fine Arts from Parsons University.
Rex Sorgatz: Founder of Kind of Sorta Media, and former Executive Producer of MSNBC.com. Runs the blog fimoculous. Sorgatz has a Masters of Digital Media from the University of Washington and has a working knowledge and interest in Fine Art.
Joanne McNeil: A renaissance woman of all things Internet. Founding editor of the Tomorrow Museum.
Tom Moody: A well known artist and fine art blogger who's spent the last ten years scouring the web for engaging visual material.
Lauren Cornell: Executive Director of Rhizome and Adjunct Curator for the New Museum.
Jonah Paretti: Founder of Buzzfeed, The Huffington Post, and Contagious Media. Worked at Eyebeam Art and Technology Center from 2000-2005 and has exhibited at the New Museum (though he does not consider his work "art").
Camille Paloque-Berges: PHD Candidate  and Teaching Assistant in Information Science and Communication at the Laboratoire Paragraphe (Université Paris 8 Vincennes-Saint Denis). A web connoisseur of the highest degree.