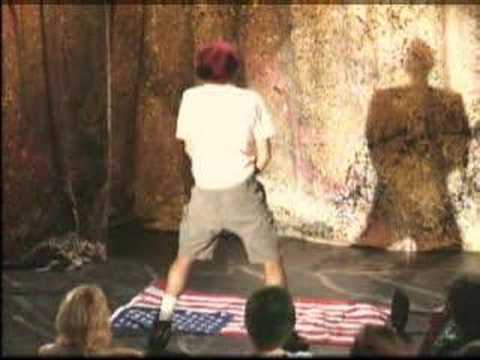 Ann Liv Young receives a scathing review from New York Times critic Alastair Macaulay. The reviewer primarily takes issue with Young's "startling ineptitude", her failure to take a shit on stage after boasting she could do so on cue amongst the issues of greater concern. From what I've read, Liv Young's performance seems almost certainly bad, but there's been some modest discussion in the AFC fresh link section of the blog about some questionable criticism lodged by Macaulay.
Angela W. "It's possible that Ms. Young's followers invest in her as a substitute for the avant-garde they seek but lack." I'm curious sitting here in Chicago whether New Yorkers feel like they are lacking an avant-garde at the moment? If so, why?

Art Fag City: This review is entertaining, but it's statements like those that also make Macaulay's take look a little pedestrian. There's a lot of crap art out there obviously, but not all of it's bad. I'm not sure I buy arguments like, there was no dance, so it was bad, there was no defecation on cue, so it was bad.
Ben C. offers the video above noting, "Art imitates entertainment imitating art. Mr. Show wins, of course"