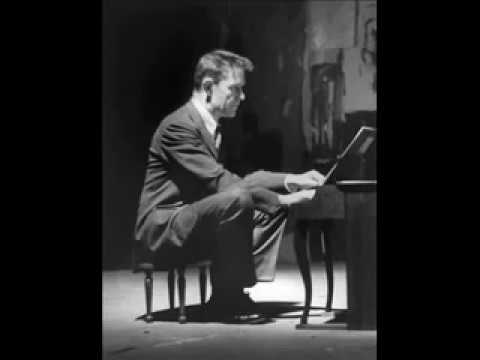 The work, 4"²33"³ (pronounced Four minutes, thirty-three seconds or, as the composer himself referred to it, Four, thirty-three) is a three-movement composition by American avant-garde composer John Cage (19121992). It was composed in 1952 for any instrument (or combination of instruments), and the score instructs the performer not to play the instrument during the entire duration of the piece throughout the three movements (the first being thirty seconds, the second being two minutes and twenty-three seconds, and the third being one minute and forty seconds).
A stream of consciousness response to Adam Lore's John Cage's 4"²33″, some of which occurred over email:
Me: Ugh, another piece riffing off John Cage 4'33". Wait…the audio was removed because it contains third party content? [Listening the sounds of my roommate walk down the stairs and cars splashing through puddles.] This is what the recording industry does to John Cage's 4'33". I have shivers.
Alex: oh he faked it? read the comments. still good.
Me: Is it? As a comment on the failure of large companies to think about copyright on a case by case basis it's not bad, though the work probably didn't need to be staged to make that point.
In other news, Rob Pruitt's panda bear paintings have been generating a bit of discussion after a panda bear flash mob flooded Rob Pruitt's exhibition last week. It turns out the panda bear source for one of his works comes from a pair of designers, Jimiyo and AJ Dimarucot, over at Threadless, the popular purveyors of art on a shirt. Dimarucot, at least, isn't pleased about it. Members staged a panda bear intervention (imagine Improv Everywhere showing up at Gavin Brown) in response to Pruitt's failure to credit the original artist.
Knowing the artists and fields is essential to understanding the dispute: Pruitt's been making panda bear paintings for ten years and freely appropriates found imagery. As Randy Kennedy of The New York Times notes in an email response to Gangnath, a member of the popular t-shirt forum emptees, this strategy has a long history in the art world.
Dear Mr. Gangnath:

I know the painting you're referring to. And yes, Pruitt did tell me it was an appropriation of a T-shirt design. But much of the work in the show is built around the idea of using other people's designs – there are paintings on top of Ikea designs, ones that use recent Lilly Pulitzer designs, others that use well-known T-shirt motifs and classic paintings.

This kind of appropriation or quoting or borrowing or stealing – call it what you will – has been going on as a conscious strategy in the art world for many years now. I've written before about the Marlboro Man paintings of Richard Prince and how they use, without credit, the pictures of those who took the shots for the original ad campaigns. (I did a piece focusing on one of these ad photographers, who was upset that his work was being used.) It's definitely an approach that does not sit well with some, especially those whose work is appropriated.

Thank you for taking the time to write to me about this.

Best,
Randy Kennedy
AJ Dimarucot — who currently lives in the Philippines — apparently hopes to sue, an unsurprising response from an artist using an internet platform that seeks to give emerging designers more exposure. What are his rights in this case? Threadless terms of submission read as follows:
you acknowledge that you assign to skinnyCorp LLC and its subsidiaries and affiliates (hereinafter collectively "Threadless.com") the entire right, title, and interest in and to the copyright in your Design…for its sole and exclusive use on and in connection with the Items [t-shirts and prints]
In other words, Threadless holds the rights outright to art prints and t-shirts of the panda, but not (by omission) the panda itself. This copyright belongs to the artist. Seeing as how pursuing legal action would fall upon the artist I think the chances of anything coming of this infringement are smaller than they would be otherwise, but you never know.
As for the ethics of the case itself, while I support most forms of art world appropriation, in this case, I think Pruitt could have been a little more sensitive to the source. It's not like this was some random image he pulled off facebook — it was produced by struggling artists. I probably would take less issue with Pruitt's titling choices if I had enjoyed the show more. Ultimately the dispute simply highlights the difference in ideology between mass markets like the one Dimarucot seeks to engage, and the art world's looser stance on the issue.
Meanwhile it seems Jimiyo and Dimarucot's dude t-shirts have sold out, which may not be a coincidence. Panda Bear girly t-shirts are still available for purchase. Notably, these are far less expensive than Pruitt's line now available at Opening Ceremony. There you can purchase your very own panda bear fucking doggy-style.