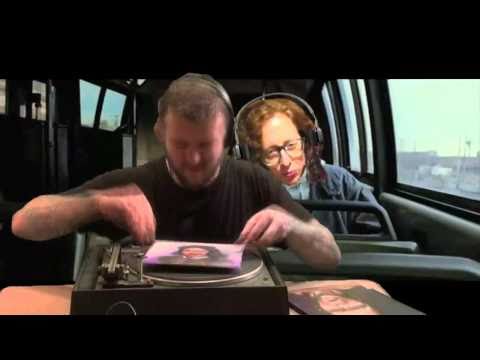 I have a busy night ahead of me. Tonight at 7 I'm on a panel titled New Style Curators assembled by my good friend and colleague Joanne McNeill. The talk takes place at The New Museum, and will include myself, Rhizome.org editor Ceci Moss, and Rex Sorgatz of fimoculous. Moss and Sorgatz are some of the smartest people I know working on the Internet, so there was no way I was going to pass the opportunity to discuss curation on and off line with these two.
As it happens, my own Sound of Art party launches tonight as well, and if I have my way, every person in the New Museum audience will join me afterwards at Santos Party House for release.  Consider this a rare chance to find out what art sounds like. 10 bands incorporate the record into their set, Yellow Tears headlines. They promise to perform with a lot of water – a prospect I frankly find a little scary!
We've received a fair amount of press over the last couple of days, so be sure to buy advance tickets. WNYC ran a segment this morning on the radio, and published a large post about it complete with audio samples. I also want to thank NYFA, Time Out NY, The L Magazine, NYPress, ArtInfo and Idiom for pimping the event to their audiences. Time to party people!