Editor's note: IMG MGMT is a series of image based essays by artists. A version of this week's essay by Chris Collins originally appeared in the online exhibition site, STATE, curated by Adam Cruces.
Dear Mr Ron Tye,
This is going to be a strange email, both for me and for you. I have no idea how you'll respond to me writing you out of the blue like this. So let me start off by assuring you that I am not a creep, a crazy person, or an internet troll.
Ron, I have been following your work for a long time.
A few years ago, while I was looking around the Jobs section of Craigslist, I found an ad describing a "Work from Home" job. Normally I would disregard a post like this, as these things are usually are flagged as spam as soon as they are posted. But for some reason I clicked.
I have seen many posts like it before and since. It usually says, in vague and optimistic terms, that there are mountains of wealth hiding just beyond the surface of your computer screen, and all it takes to capture your tiny piece is a little bit of hard work and a high-speed Internet connection. Usually it offers some sort of challenge to its audience, like "Do you have what it takes? If so, click here!" These posts feel stilted, detached, and artificial – a collection of buzz words loosely constructed into a sentence, as if a computer were talking to another computer through the vast vacuum of space.
I don't remember what the actual body of the post said, and an archive of it is probably lost forever in the Internet ether. What I do remember is the promotional image that followed. Whereas all the other "Make money from home" posts I had ever seen had been mechanical, steeped in cliche, and lacking any sort of heart or sincerity, this was the opposite. It was one of the most unique pieces of graphic design I have ever seen.
The image title was "hope40.jpg."

hope40.jpg
By tracing this image URL, I was directed to a folder that contained over 40 different images, all completely different, all with "hope" in the title all promoting "tyepilot.com," and all signed by a mysterious person called Luzy.

Each image I found was more thrilling than the previous one, and I was struck by their breadth and intensity as a body of work. Each one used stock imagery typical to this type of industry: images of sandy beaches, exotic locations, piles of money, and "cyber" looking backdrops. Yet each was constructed in a way that seemed alien to all traditional conventions of design. Imagery was stretched, enlarged and compressed in odd ways, and the text on the images made it clear that English was not the first language of the images' creator. They exploded with strange color choices. A graphic designer would look at the compositions and call them horrendous. I found them bizarre, perplexing, and beautiful.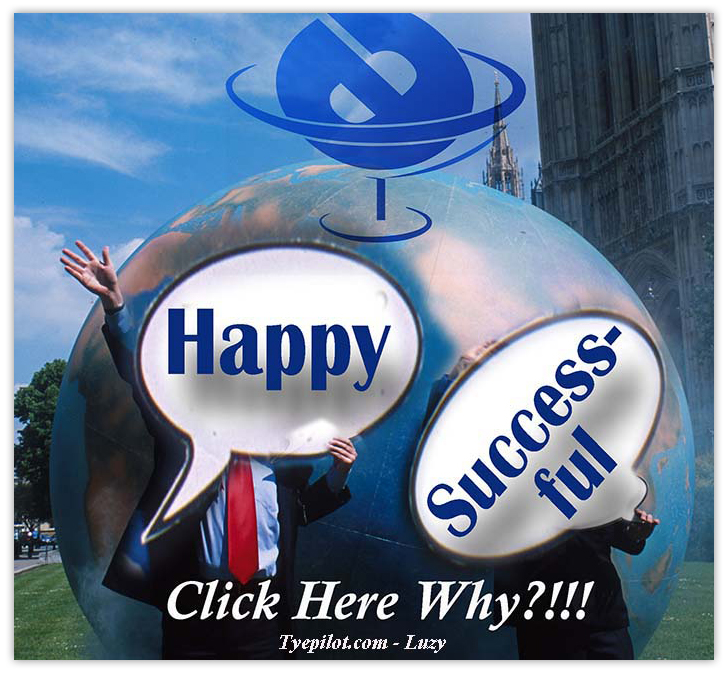 hope7.jpg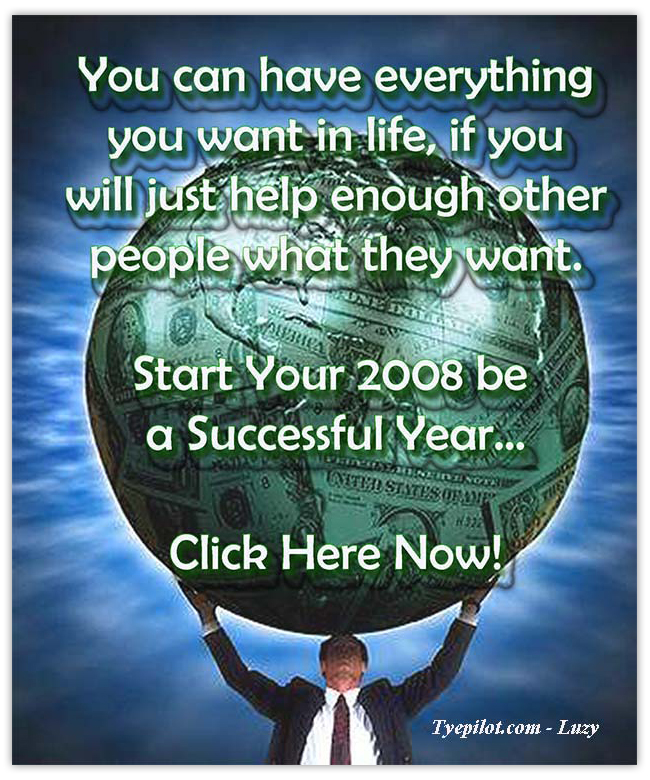 hope26.jpg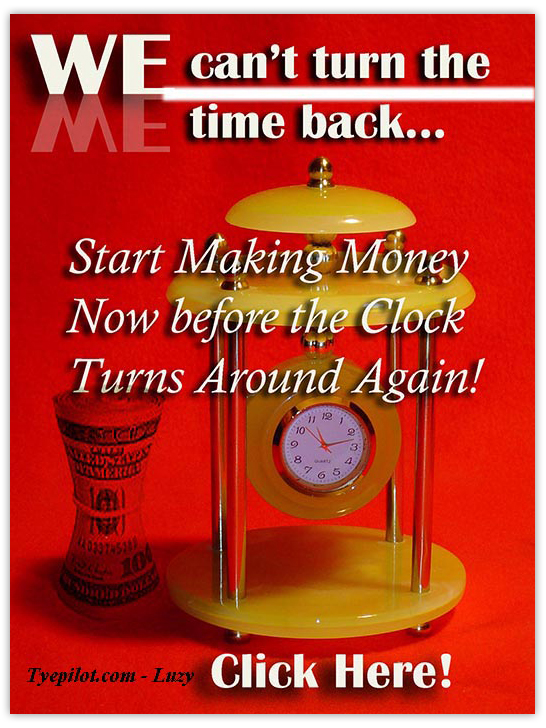 hope16.jpg
I once had a friend who, as an adult, started playing piano. He had never had any formal training, did not know how to read music, and knew nothing about music theory. In spite of this, and I'd argue precisely BECAUSE of this, the compositions he created were some of the most beautiful I've ever heard. This was not because of some sort of innate ability, some sort of mythical muse or a genius built into his DNA. It was because he had enthusiasm and was not weighed down by the tethers of convention. He did not know how things were supposed to be done, so he found his own way.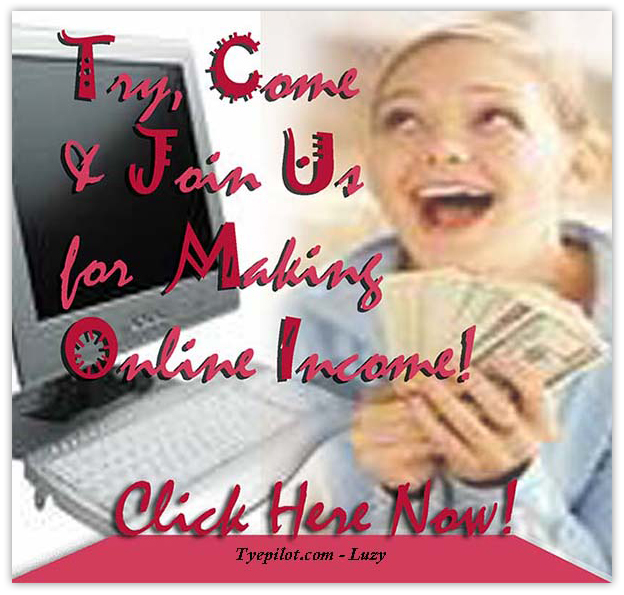 hope44.jpg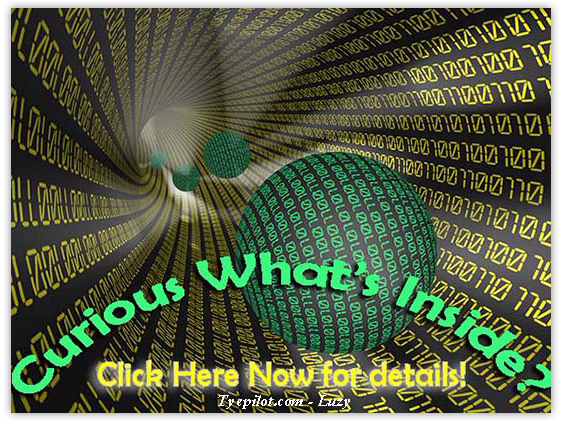 hope57.jpg
hope67.jpg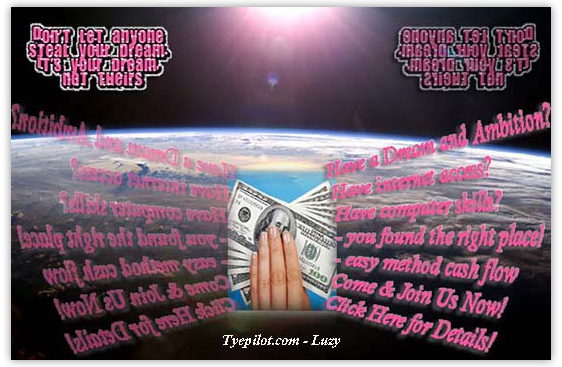 hope74.jpg
This is what I saw in Luzy's work. I could sense the enthusiasm, the belief in this product, and thus a belief in the power of the internet. Luzy, like my friend the pianist, was not held back by rules and convention and was free to just create. The results were sincere and poetic. One of the images said, "Everybody's Wanted. Everybody's Needed. Everybody's Dream. Click Here to Find Out How!"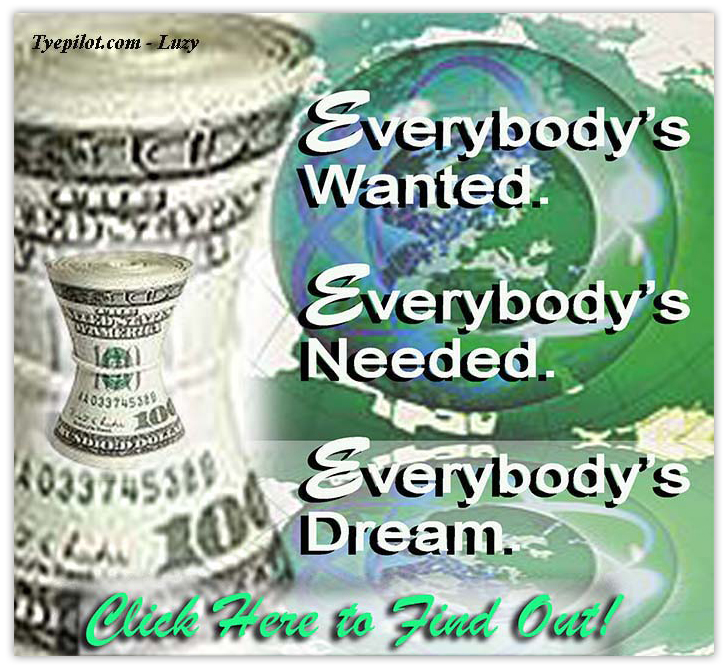 hope12.jpg
The strange thing, however, when I did click to find out how, I was redirected to tyepilot.com, where I found nothing. Whatever service you had set up to blast ads to Craigslist on a daily basis was not turned off after the site went down and you closed up shop.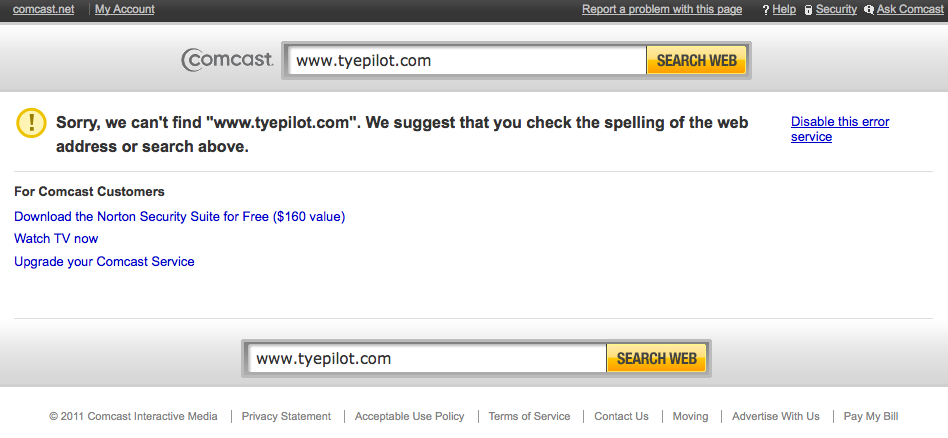 This could have been the end of the story. The internet is forever growing and changing. New connections are made, and old connections die. Domain names expire every day – what's the big deal? But for whatever reason, Luzy's images stuck with me. I saved a copy of all of them to my computer, out of fear that they'd soon be deleted. I would forget about them for a while, but always returned.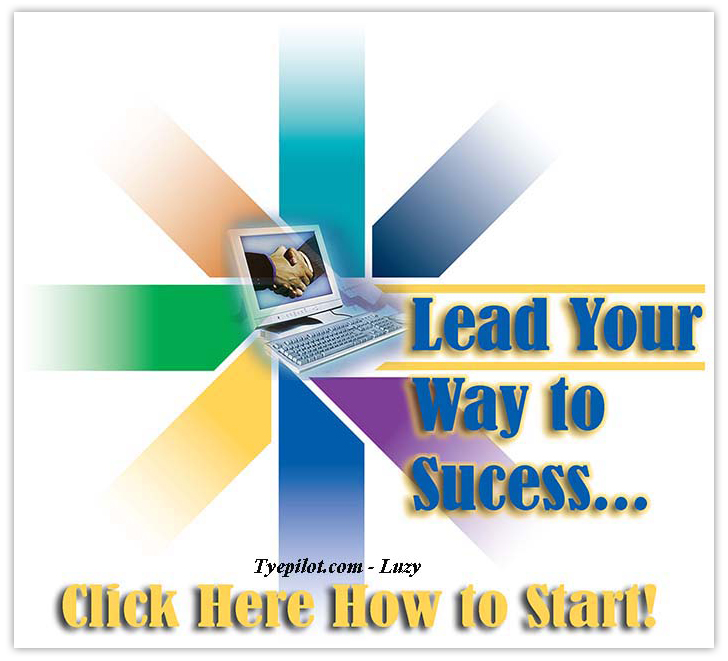 hope10.jpg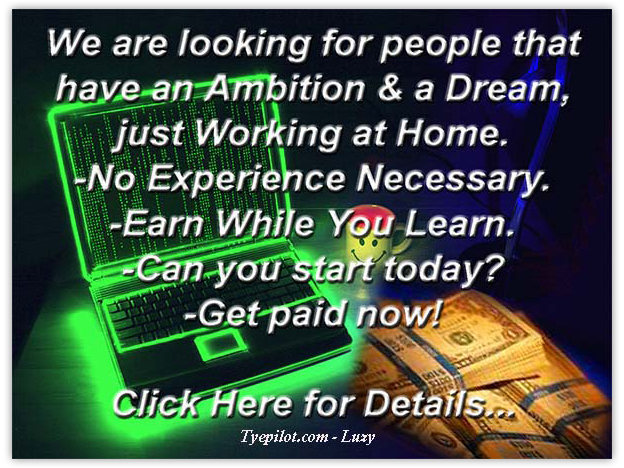 hope29.jpg
hope30.jpg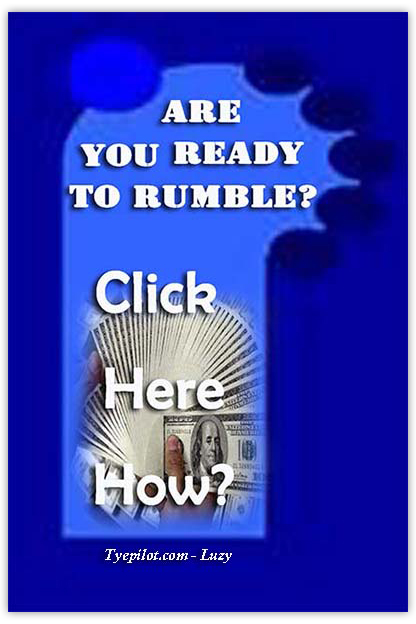 hope37.jpg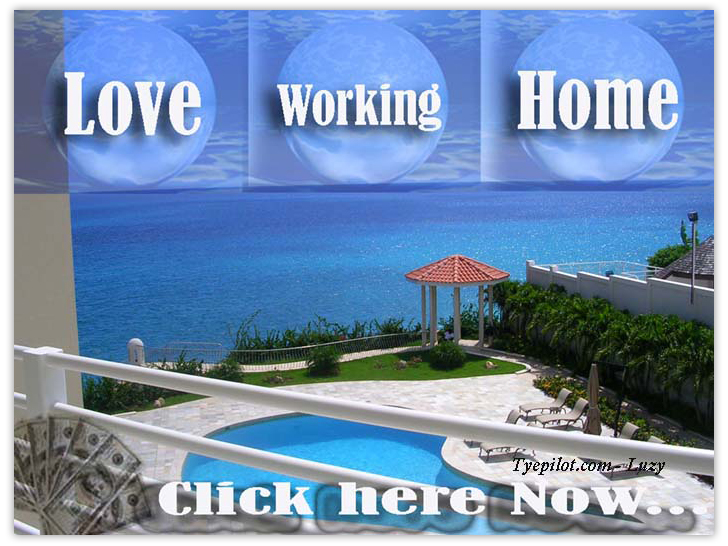 hope66.jpg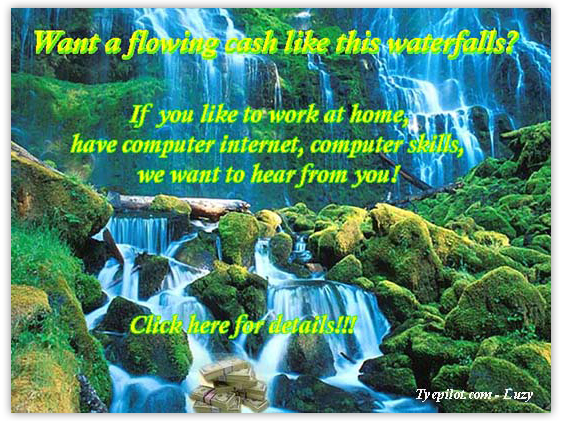 hope78.jpg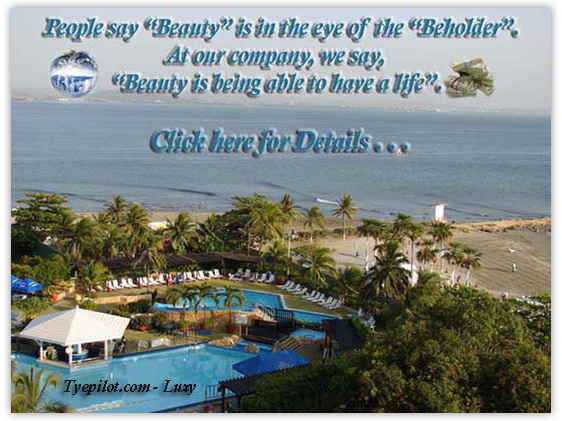 hope82.jpg
I actually became quite protective of these images. I did not share them with anyone. I feared they would laugh at the spelling, the grammar and the unprofessional quality, and not see them as I did. I felt such an affinity toward these strange and beautiful pictures, and the more I investigated them, the more questions I had. Who is Luzy? What was tyepilot.com? I needed to dig deeper.
I was able to locate a cached version of tyepilot.com at archive.org's wayback machine. This revealed the skeleton of a site scattered with dead links and images. The site promoted Global Domains International (or Worldwide Domains International, they seem to be the same company, I wasn't sure.) When I tried to search for more about this company, I found it very hard to get a straight answer.
As far as I can tell, this company purchased exclusive rights from the Western Samoan government to distribute the country's domain name extension "ws." It seemed to operate as some sort of pyramid scheme, where you purchase a .ws domain name that encourages others to purchase a .ws domain, and so on and so forth, earning you residual income. Because of this army of affiliates, each with their own website rhapsodizing about the wonders of a domain through GDI (and why you should purchase a site through them,) any online research about the company seems to come up like the smartest investment in the world. Any criticism is whitewashed by the sheer amount of people using their websites to try and make a buck. If you google "Is GDI a scam?" all you get are sites from GDI affiliates saying "Of course it isn't. Join Now!"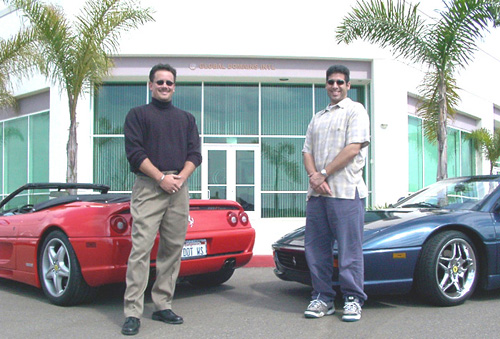 Founders Michael Star and Alan Ezeir posing next to their cars.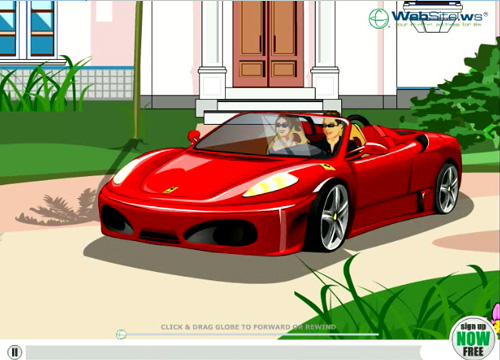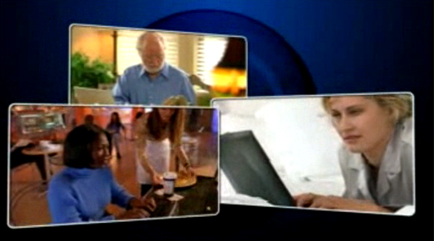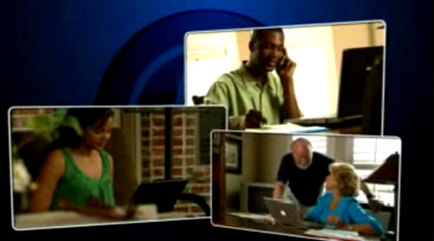 From the GDI Website: "After a series of overseas phone calls and e-mails to Samoan officials, a date was set for Mike and Alan to meet with the leading figures of Samoa, including the King and his Prime Minister. In less than a week, Mike and Alan put together a presentation detailing their plans for their appropriation of the technical and marketing operations of Samoa's top-level domain extension, ".WS."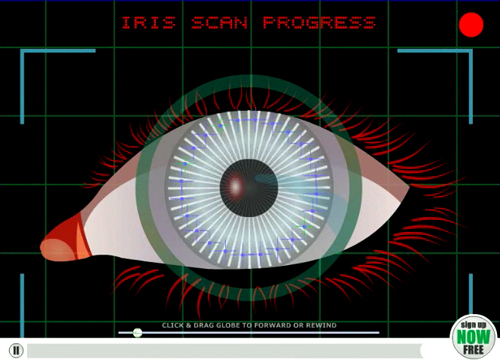 "So as not to take any chances, Mike and Alan devoured reams of information about the nation of Samoa, familiarizing themselves with as many of its customs and traditions as possible. While Alan busily acquainted himself with appropriate etiquette when meeting with Samoan government officials, Mike worked on ensuring that the proposal they would present to the Samoans was as interesting and worthwhile as possible. "I had to make certain the Samoans understood that we looked at the opportunity as a joint relationship that would ultimately benefit their entire nation," said Mike.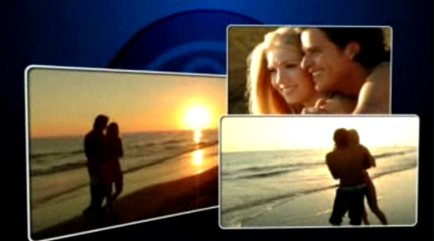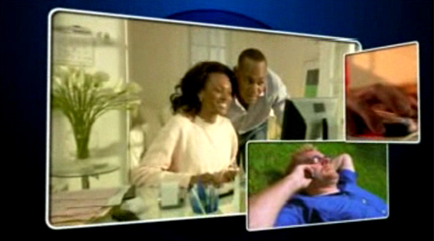 After landing in Samoa with a whopping two hours to spare, "Mike was looking a bit ragged but I looked good," Alan laughed. "We went over our presentation one last time, trying to get into the mind-set as to how a true Samoan would give the presentation."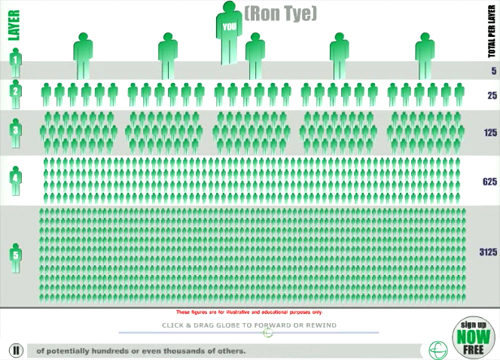 "The Samoans do things with a great deal of trust and understanding of the people involved," Mike stated. "Because of our due diligence, we knew that providing a detailed legal agreement might have actually worked against us. So, the clincher was more about the fact that we came across as sincere and honest."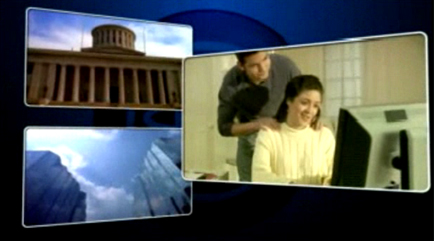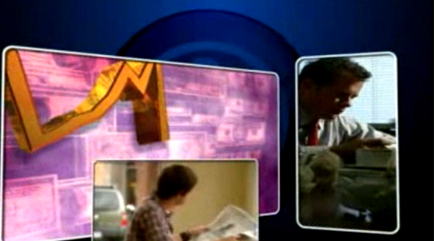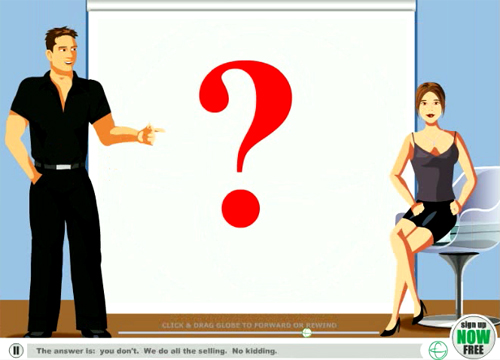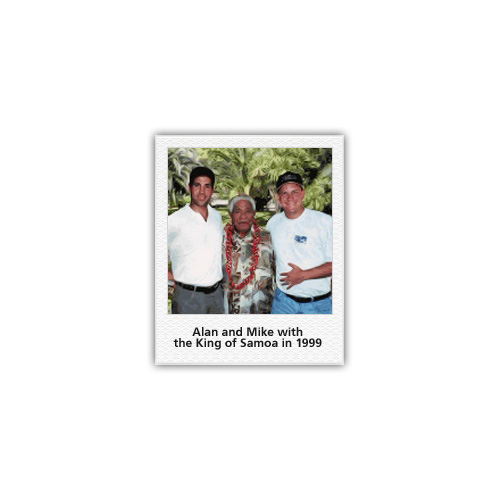 "We needed to give them reasons to trust us," Mike continued. "I believe we did just that." A visit to the King's home helped cement a relationship they hoped would become long-term. "He was a kind, gentle person, concerned that what we wanted to do was in the best interest of his people," Alan said."
"The meetings ended on a congenial note with Mike and Alan satisfied that they had successfully completed the task they had set out to accomplish. Since their flight was not leaving the island for a few days, they went into vacation mode, spending time exploring Samoa's beautiful, pristine beaches and lush tropical forests."


Another picture of the founders posing next to cars.

Also, while tyepilot.com was no longer active, additional research led me to a youtube account with the same username. The name listed on the account was Ron Tye. It was there I found your video love letters to Luzy. I found out that you met online and fell in love. You lived in the states, and she in Vietnam. You exchanged photos and eventually went to visit. You fell deeper in love. You made plans for her to move to the states with you, but things were taking longer than expected. In one video, you promise that "next christmas we'll be together, and it will be amazing."
These videos have since been deleted. But comments like "i hope you will fix your problem soon… your kids deserves to have mom and dad!" remain.
"Luzy Video 1" video archived from tyepilot youtube channel.
"When a man loves a woman" video archived from tyepilot youtube channel
"Christmas 2006 for Luzy" video archived from tyepilot youtube channel.

From these details, I began constructing a heartbreaking story in my head – one of love, the promise of wealth, and of bottoming out, coming up short. It goes like this: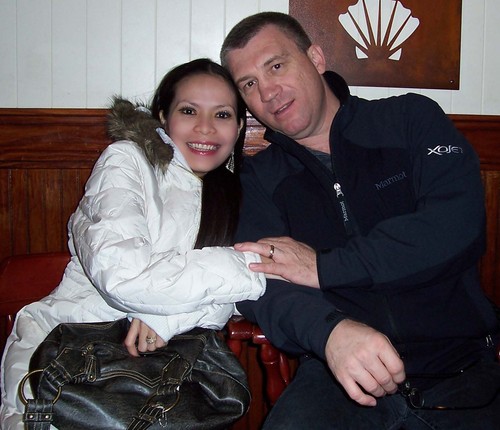 at_Red_Lobster.jpg
Luzy and Ron met online. Despite a significant age difference, and thousands of miles between them, they fell fast and deeply in love. They made plans to be together, a plan to bring Luzy from Vietnam to California. They decided to go into business together. The internet seemed like such a magical place to them. After all, through it they'd accomplished the impossible and found each other. Because of this belief, they were seduced by the promises of GDI. Ron would handle the numbers and the technical aspects, and Luzy would create the graphics. They set up shop at tyepilot.com, and began attempting to sell .WS domain names. The images Luzy created, the hope.jpgs, not only served as promotion for their business, but as love letters to Ron, and as hopes and prayers for the future – a future that did not come.
After pouring a significant amount of time and money into it, Ron and Luzy declared defeat, and tyepilot.com was abandoned and left to expire.
I guess the whole reason why I'm writing you all this is to ask you how this story ends. I've spent years constructing my own story of Ron and Luzy and tyepilot.com and GDI and Western Samoa, yet I've neglected to contact you directly about it to get the truth. I'm not quite sure why. Maybe I was just concerned I'd freak you out.
Regardless, I'm also writing to tell you that I've purchased tyepilot.com and am offering it to you as a gift. I put up all of Luzy's hope.jpgs up there, but I'll give it to you and you can do whatever you want with it.
Sincerely, your Internet admirer,
Chris Collins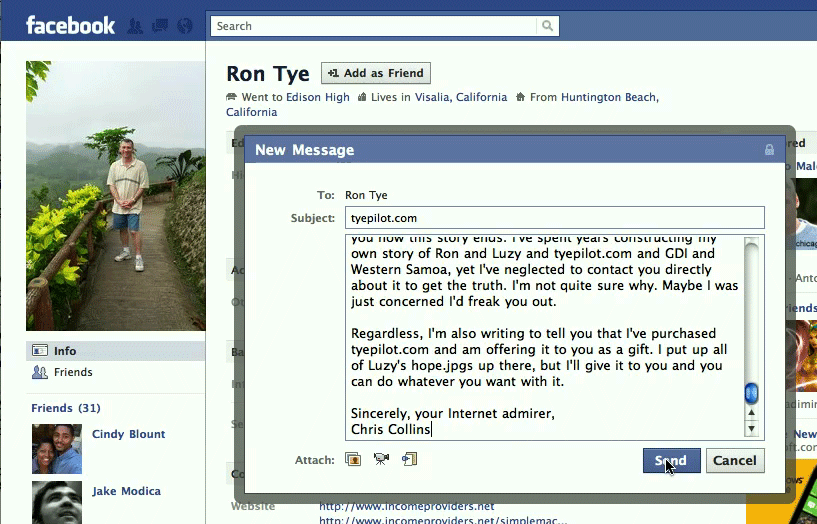 Epilogue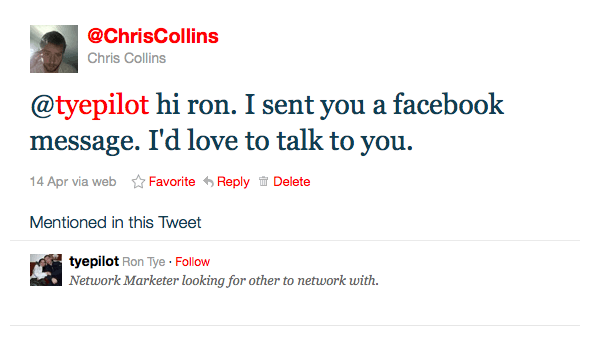 I never heard back from Ron Tye.
I tried everything. I sent a facebook message. I sent an email. I attempted to join his linkedin network. I even sent tweets to the tyepilot twitter account, a spambot that just sends out nothing but links to news articles that no longer exist (presumably, another failed business venture.) I was just looking for some sign of life. Some sort of confirmation, anything, to tell me that this whole story isn't all in my head.
It's worth noting that although I haven't heard from Ron, since posting this to STATE I have received several emails from people pointing out additional information. For example, Luzy is no where to be found among Ron Tye's facebook friends. She does have a LinkedIn profile, though, and it says she is attending a Junior college in Southern California for "Medical or Industrial Engineering." Though I'd hate to spin any additional yarns with regard to this story, I'm beginning to believe that Ron and Luzy are no longer together.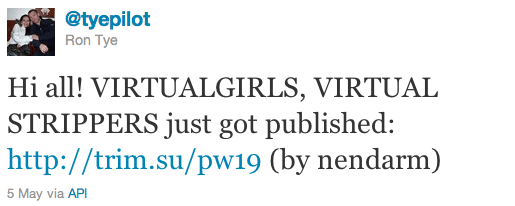 My grand gesture, my quest for truth, ended up being fruitless. I have constructed this great mythic fiction in my head about the hope.jpgs, of Ron, Luzy and GDI, and was hoping against hope that I would receive some sort of reply, anything to confirm or deny my perspective. A tidy end to my epic internet poem, we were to exchange email correspondence, perhaps joke about "isn't the internet funny like that?" and I would get some answers. I'd apologize for creeping him out with my long, melodramatic email, and he'd open up to me about some of the tough times in his life. I would finally uncover the reality of the story behind these images that I have obsessed over for so long, and the story would be wrapped up with a nice little bow.
So there's no real resolution to this story. And I've come to grips with the fact that I'll never really know the truth.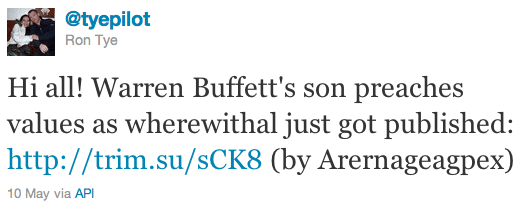 Ron has had a rough few years. A single father raising children by himself, struggling through several failed businesses and a long distance marriage that may or may not be finished. But it appears that Ron Tye has become involved in yet another affiliate-based venture, this time without the help of Luzy's graphic design. It's called "Stemtech INC." The company bills itself as the "world's first all-natural supplement documented to support the release of adult stem cells from bone marrow." The promotional material (provided by the company this time) revolves around this literal and figurative concept of renewal. Renew your body. Improve your life. Start over.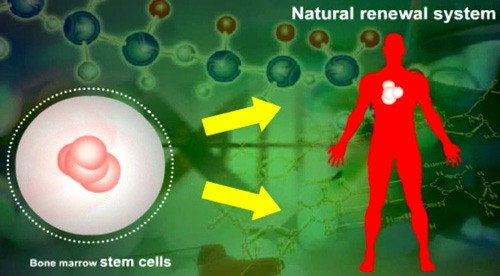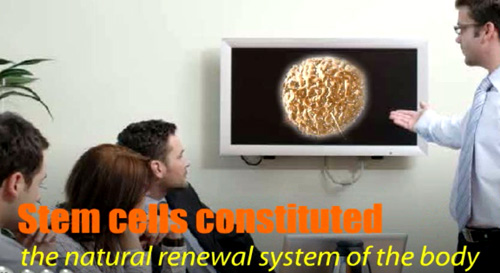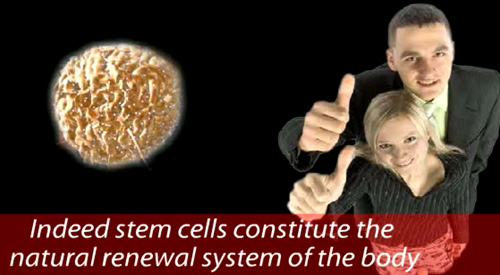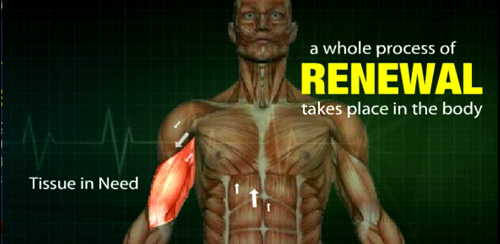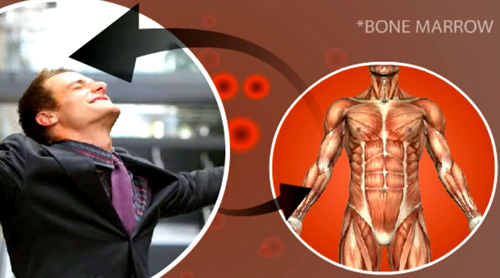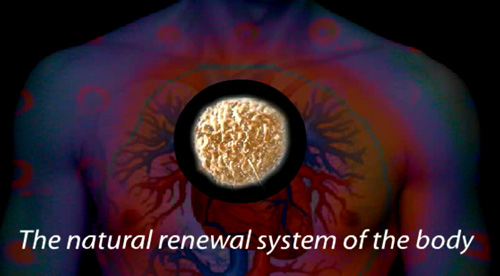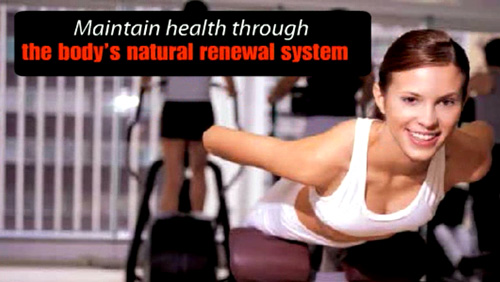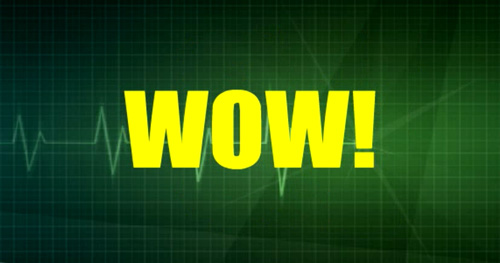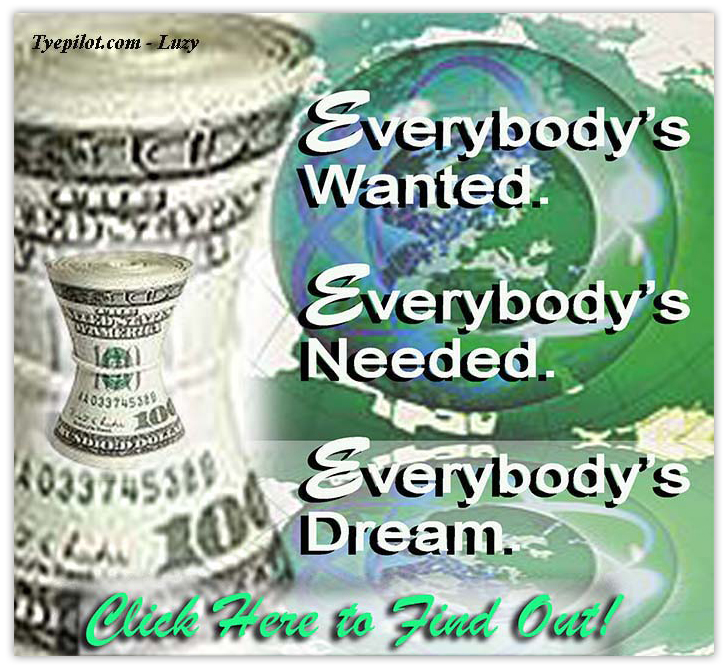 Chris Collins
is an artist and internet stalker living in Chicago, IL
Artist's biography: Through humor and intervention, artist Chris Collins navigates the divide between folk internet culture and the history of fine art, casting a critical eye on both. Working in sculpture, video, animated GIFs and performance, he has exhibited extensively in group shows nationally and internationally, and has had solo shows in Berlin and Cincinnati, OH (his hometown.) His immensely popular website badpaintingsofbarackobama.com was featured in the New York Times, who called the work "inevitable." He studied at The School of the Art Institute of Chicago, and carries this diploma on his person at all times, for proof. He lives and works in Chicago, IL.