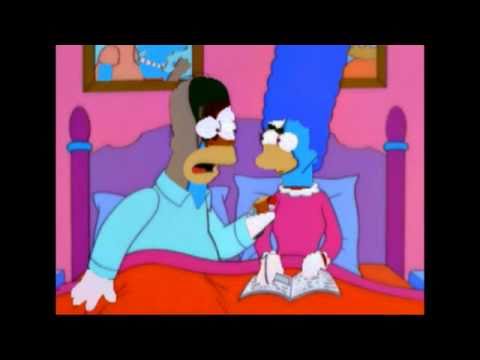 Yesterday I compared Rashaad Newsome's Conductor collage to Duarte's The Lynchsons [above], wondering if the two suffered similar limitations. Does the Duarte collage transcend its source material? AFC commentor Beau offered some of the most illuminating commentary on the work:
I'm not sure that Duarte is doing the same thing as Newsome. This is sketchy, but maybe one way to think about it is that Duarte is interested in how "difficult" form interacts with the cultural peculiarities of material, whereas Newsome is treating the mashup as more of a readymade form for for cultural commentary. Where Newsome syncs everything up, exploiting a kind of universality of gesture, Duarte breaks everything apart into weird little pieces.

Here's another excellent example of disintegrative Simpsons art by Jack Perkins:http://img85.imageshack.us/img85/9827/homer1q.jpg
Tom Moody adds to this:
The "difficult" elements of the Duarte make us think about the source material more and it's therefore better than the Newsome, which repackages what we already know.